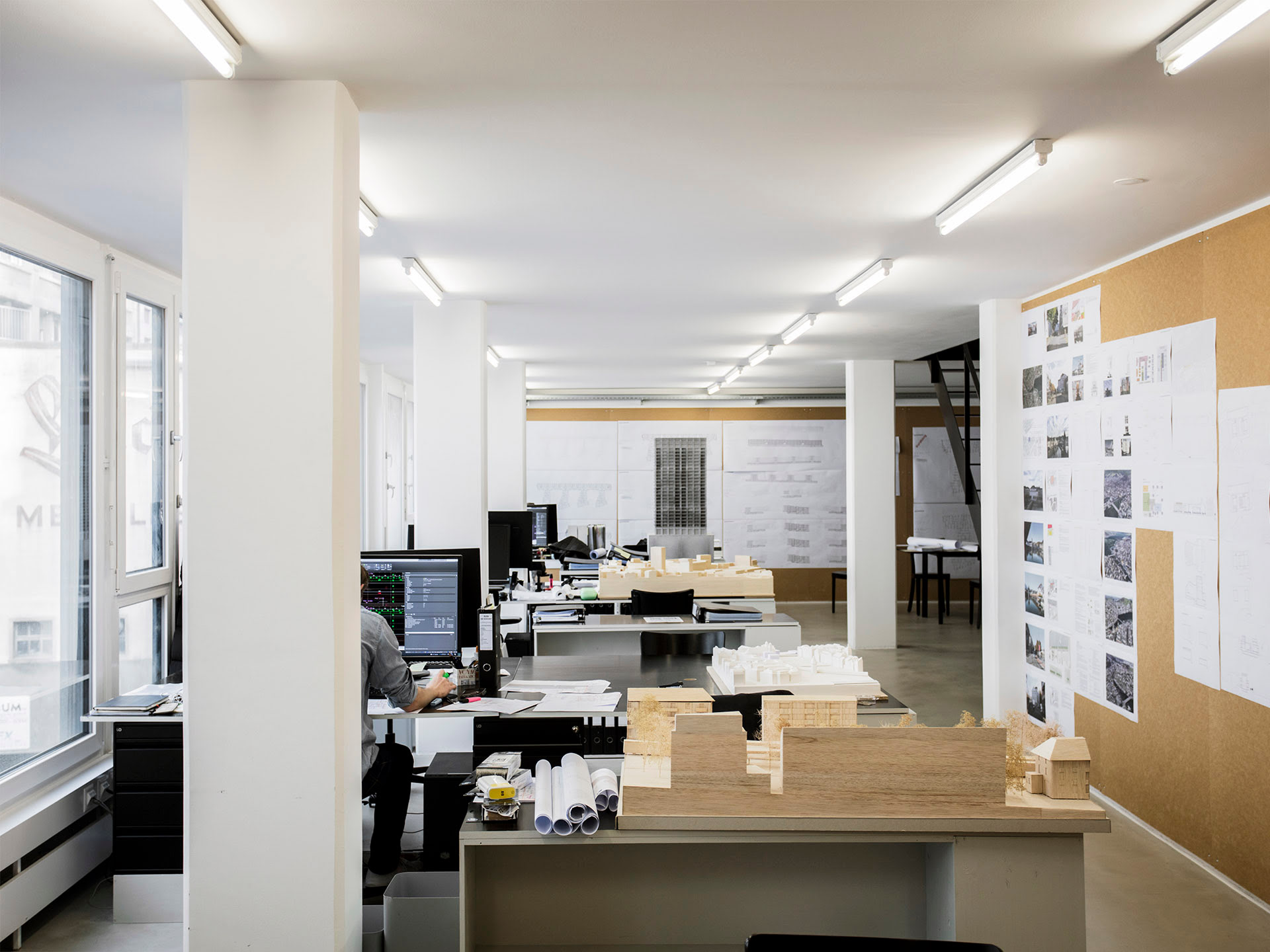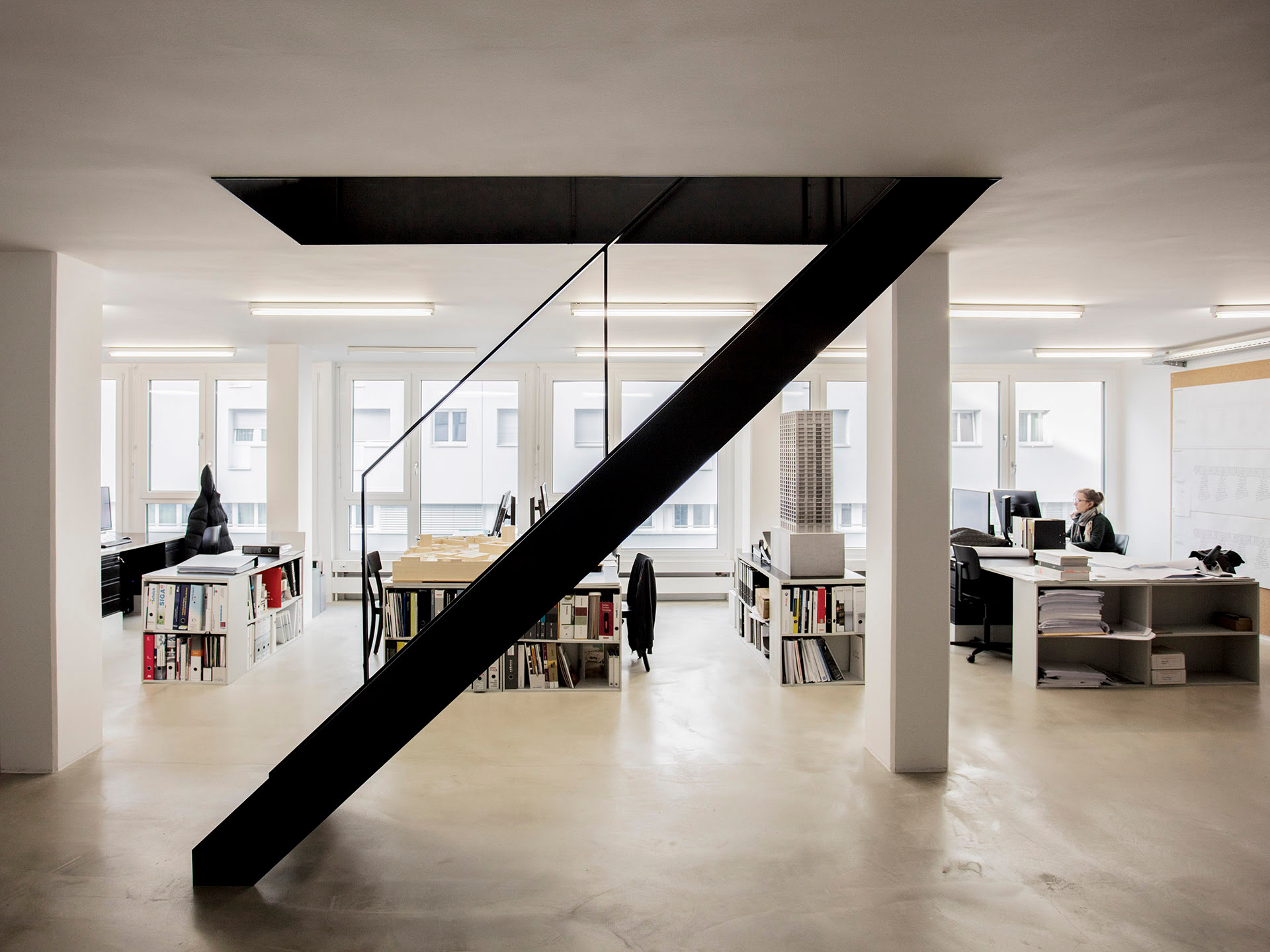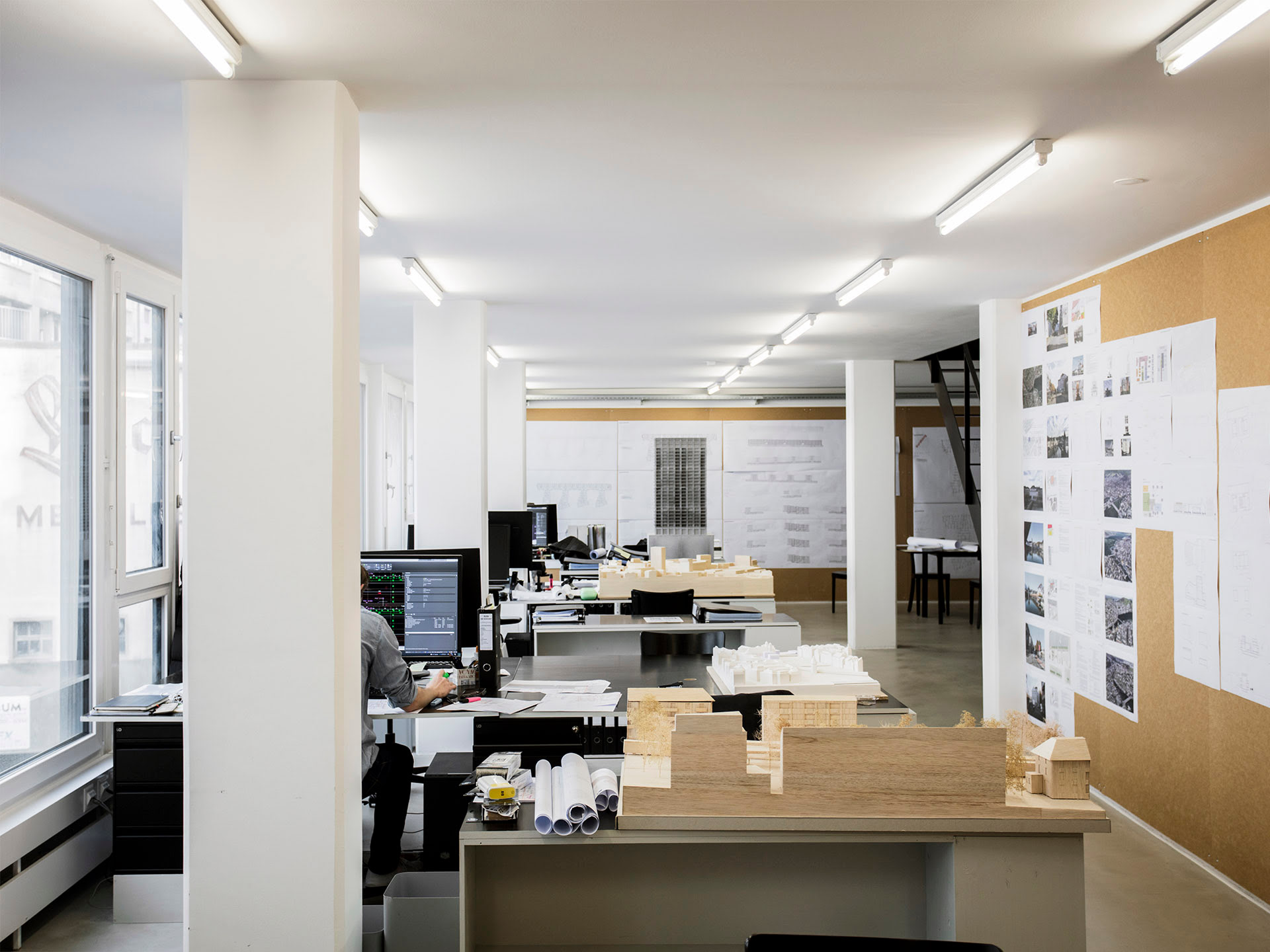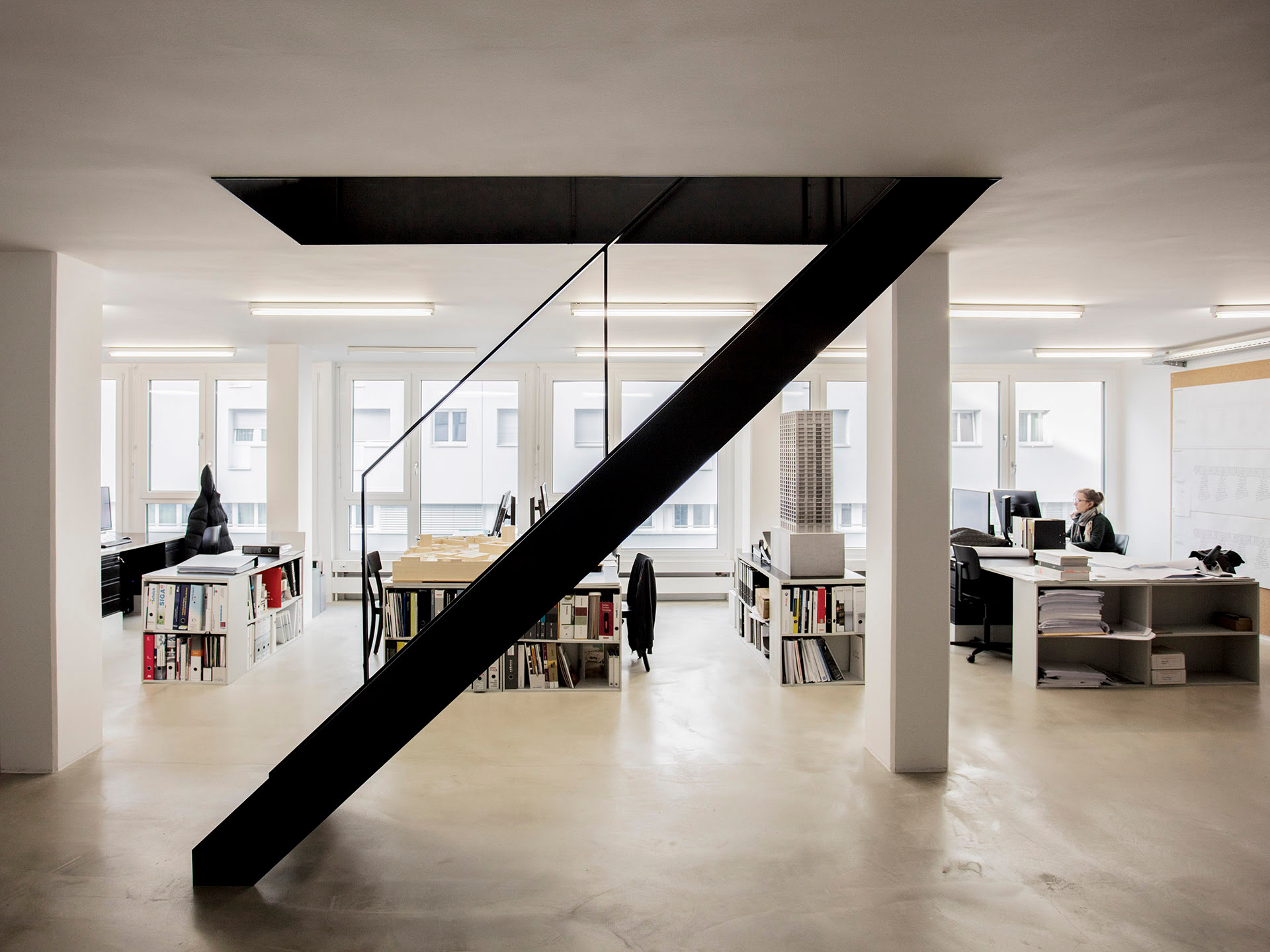 Fruehauf, Henry & Viladoms is an architectural practice based in Lausanne, Switzerland. It is directed by co-founders Claudius Fruehauf, Guillaume Henry and Carlos Viladoms. Since its establishment in 2008, the office has been awarded multiple prizes and nominations in several national and international competitions and has attracted attention for its experimental and innovative projects.

Within the office, the search for pragmatic and direct solutions is combined with a broader experimental exploration. The working method encourages innovation in all phases of the development of the project including the construction process.
Each project starts with a strive towards the clearest, most direct solution. FHV's architectural inspiration comes from the site, the material, its light and of course the program. The objective is to arrive to a clear and unique concept that provokes human emotion. FHV develops its search for coherence at every scale of the architectural project ranging from the territorial context to the constructive detail.
FHV is composed by qualified employees for the design of complex construction projects. The office collaborates continuously with external specialists and partners, such as landscape, cost calculations, construction, acoustics and fire professionals. FHV has experience in managing projects that meet the highest international standards regarding climate, safety and long-term sustainability. As a result, the office is prepared to tackle the many requirements and challenges that come with complex programs and specialized functions.

Among the most difining and prestigious projects are: the University library extension in Lausanne, the Geneva Lake Museum in Nyon, the laboratory and entrance building in la Charité Campus in Berlin, the urban development Les Vernets in Geneva, the 177 housing projectAm Glockenacker in Witikon, the housing project of Boveresses in Lausanne, the Swiss residence in Mexico City, the 103-unit housing Sirius in Lausanne.
FHV participates continuously in international exhibitions and lectures, most recently at the Buenos Aires Architecture Biennial. Claudius Fruehauf, Guillaume Henry and Carlos Viladoms are often members of architectural competition and academic juries. As an integrated part of the architectural practice, Claudius Fruehauf, Guillaume Henry and Carlos Viladoms also teach and lecture at schools of architecture in Switzerland and abroad. They were appointed guest professors in 2015 at the Haute école d'ingénierie et d'architecture de Fribourg and have been members of the Federation of Swiss Architects, FAS since 2016.