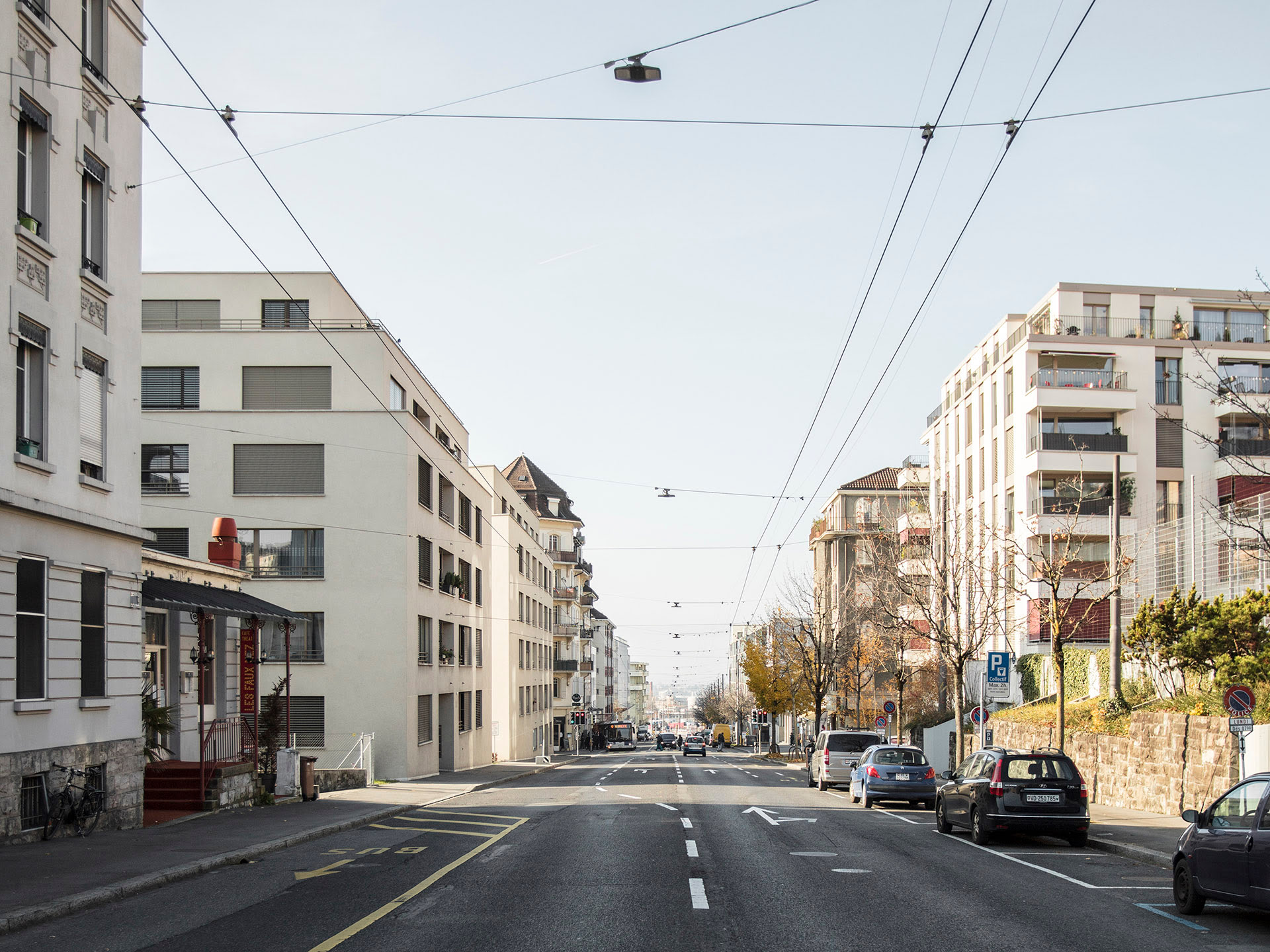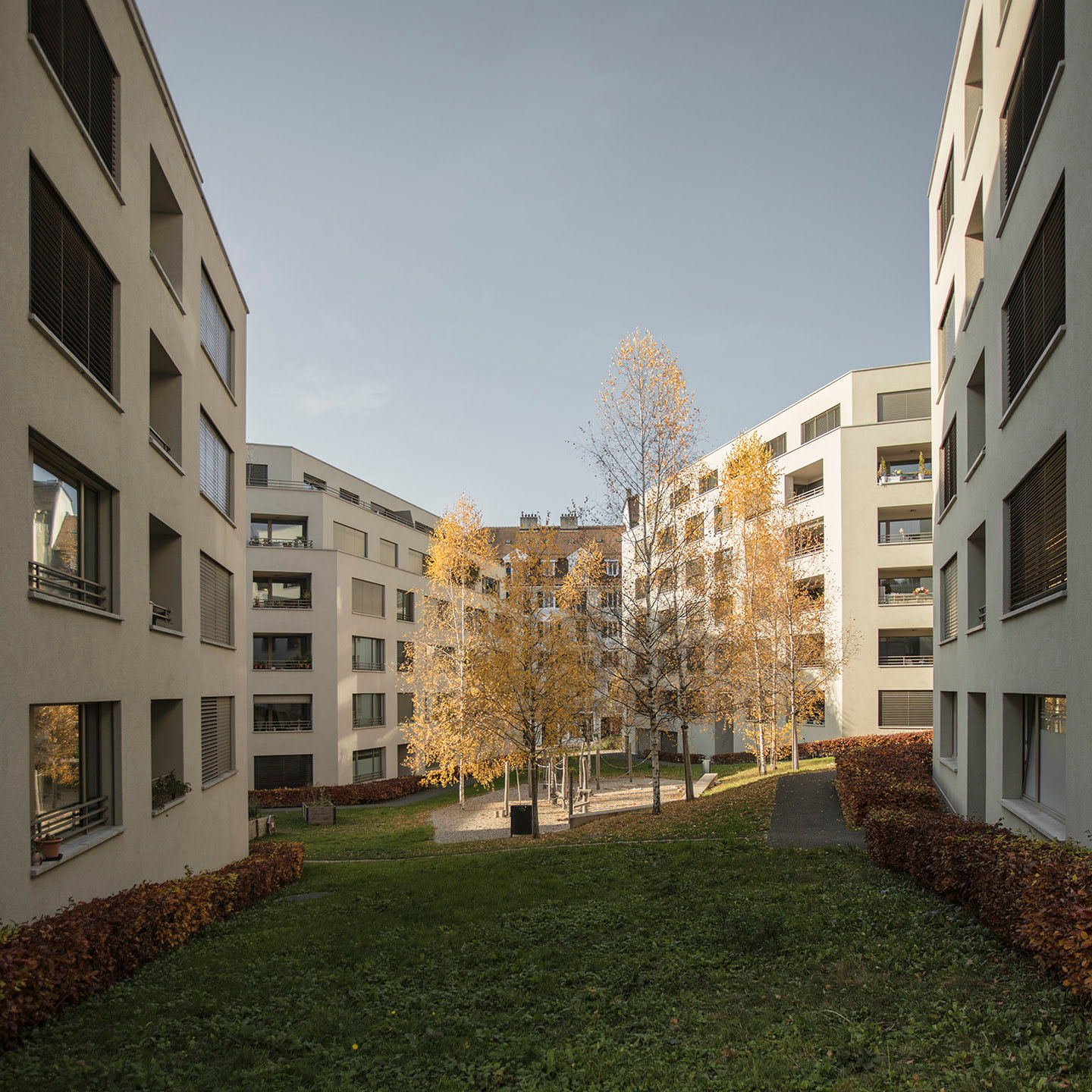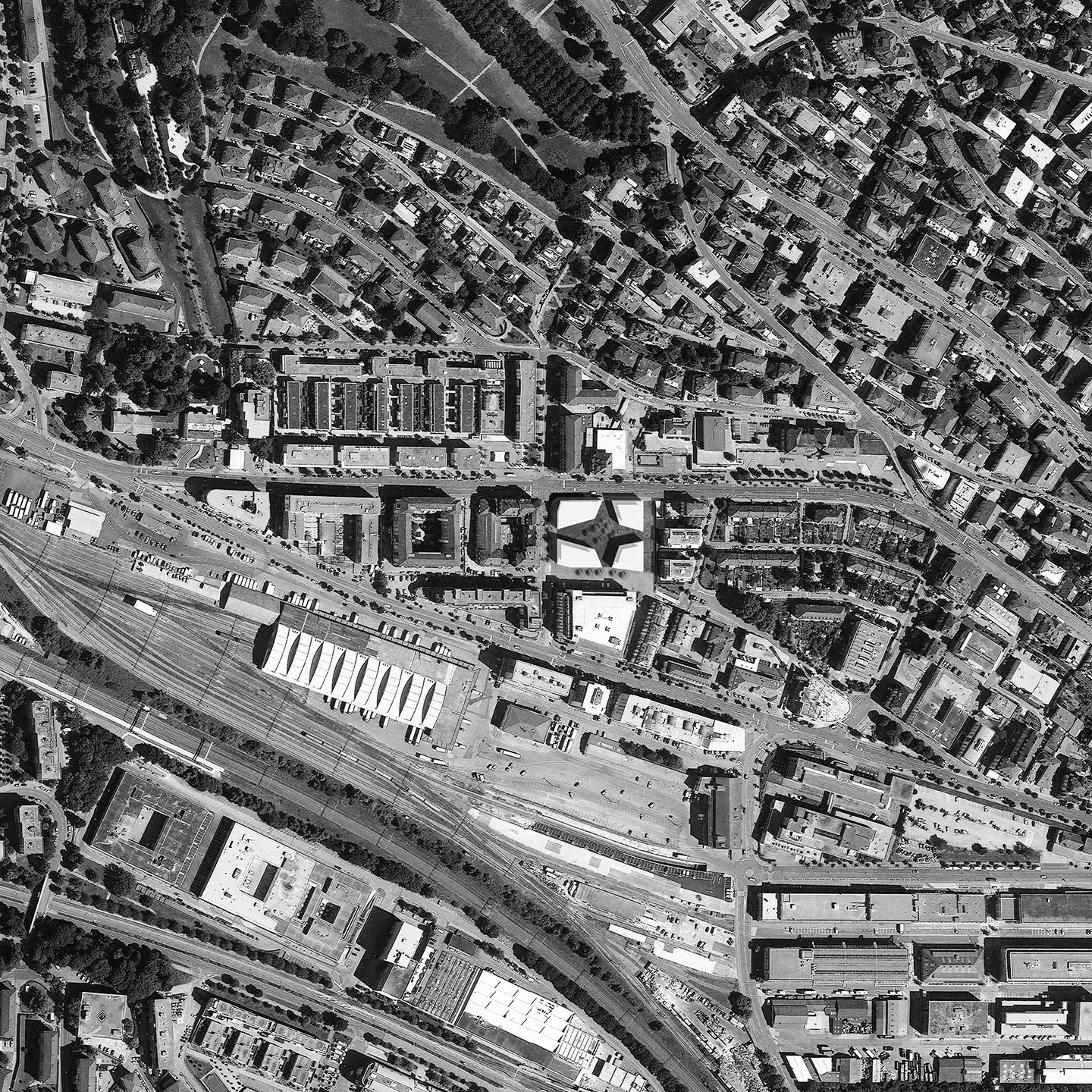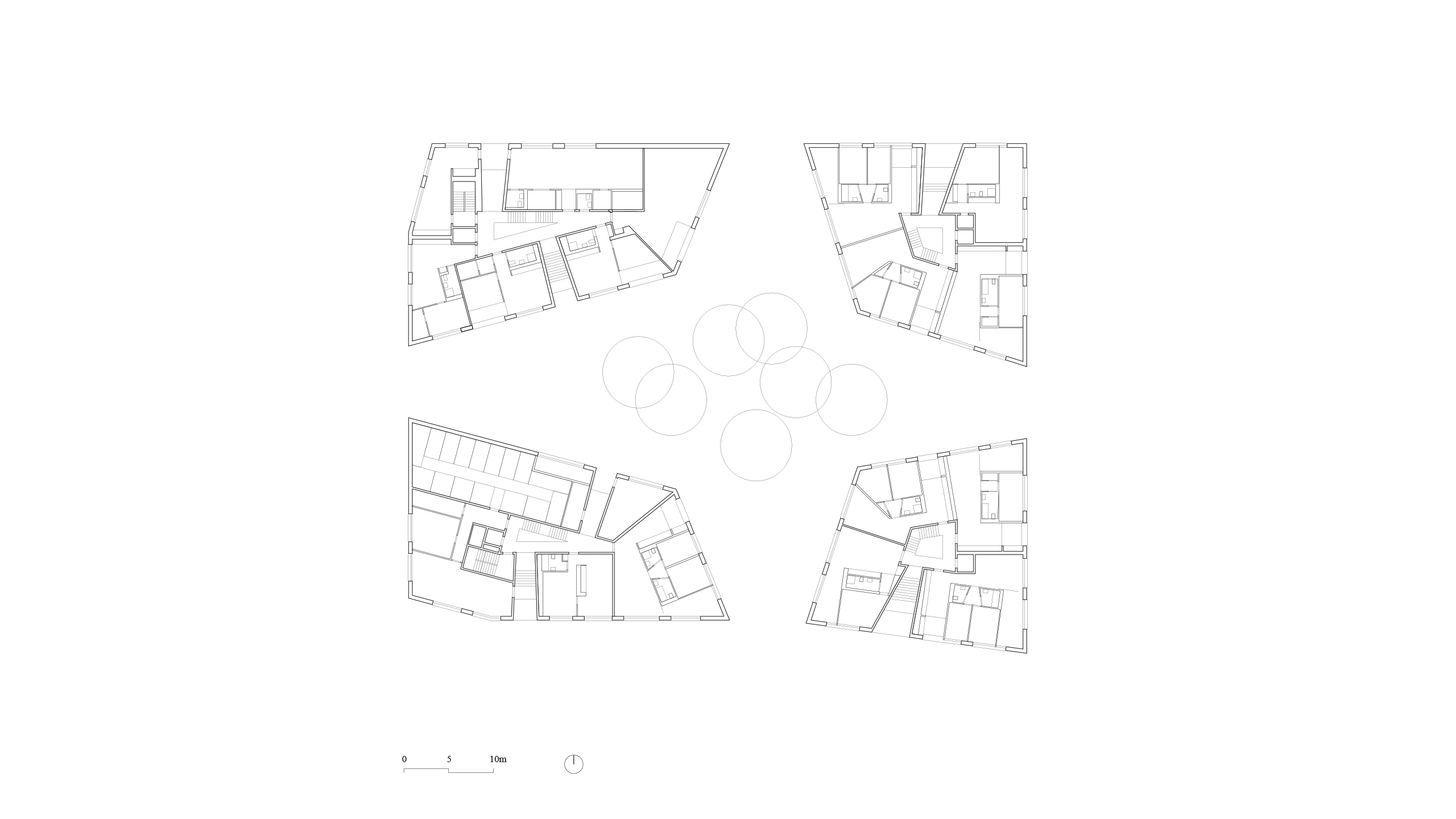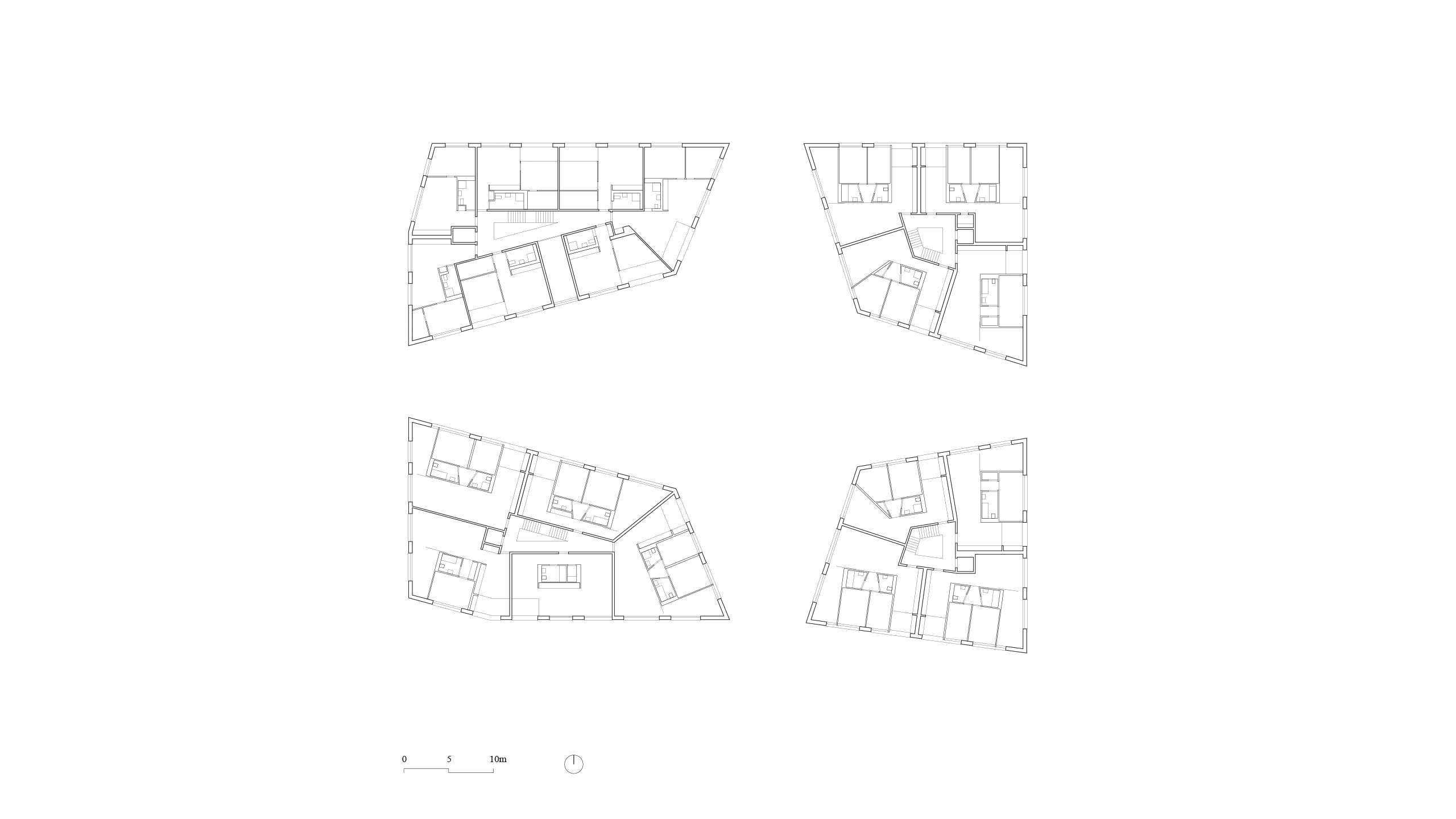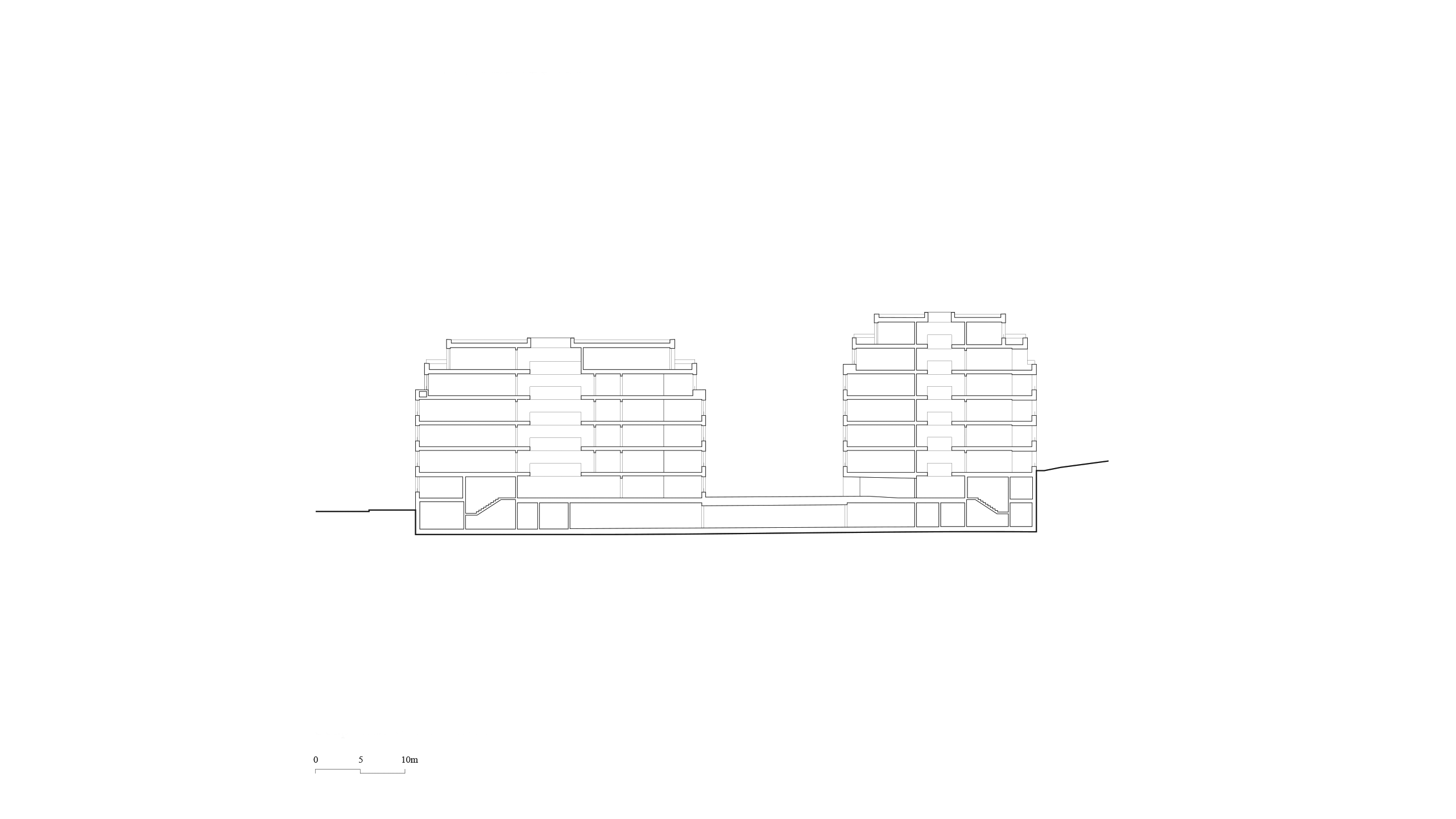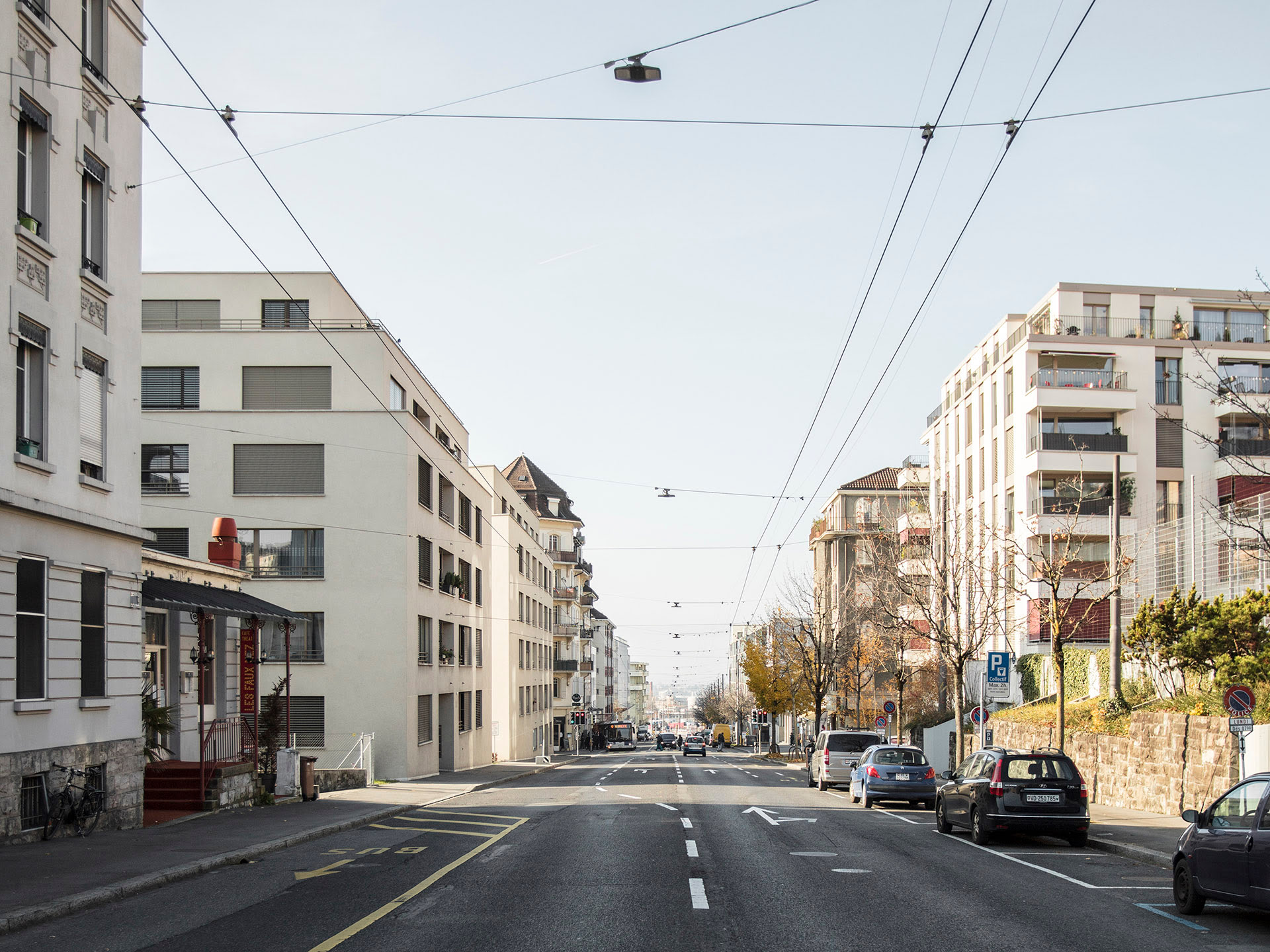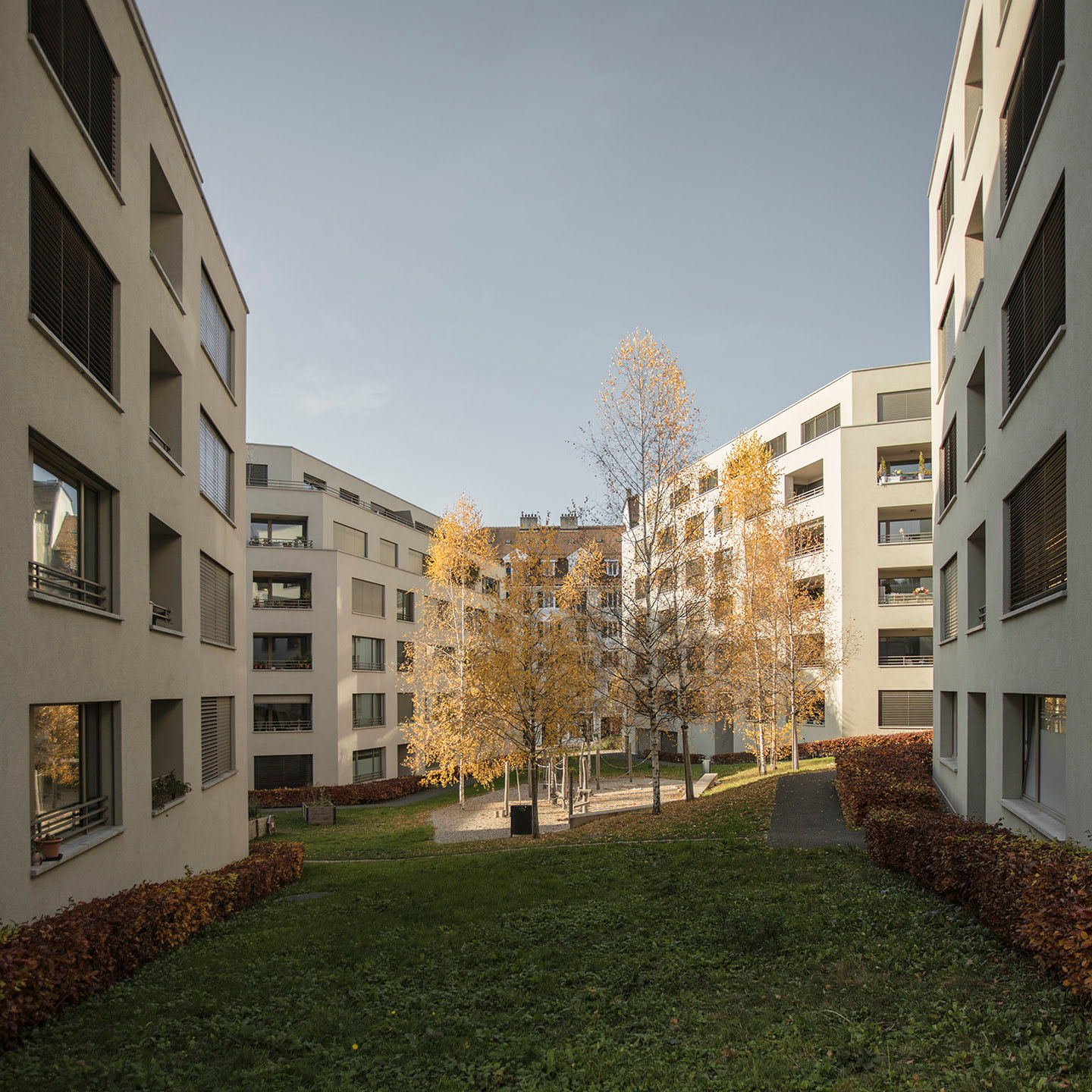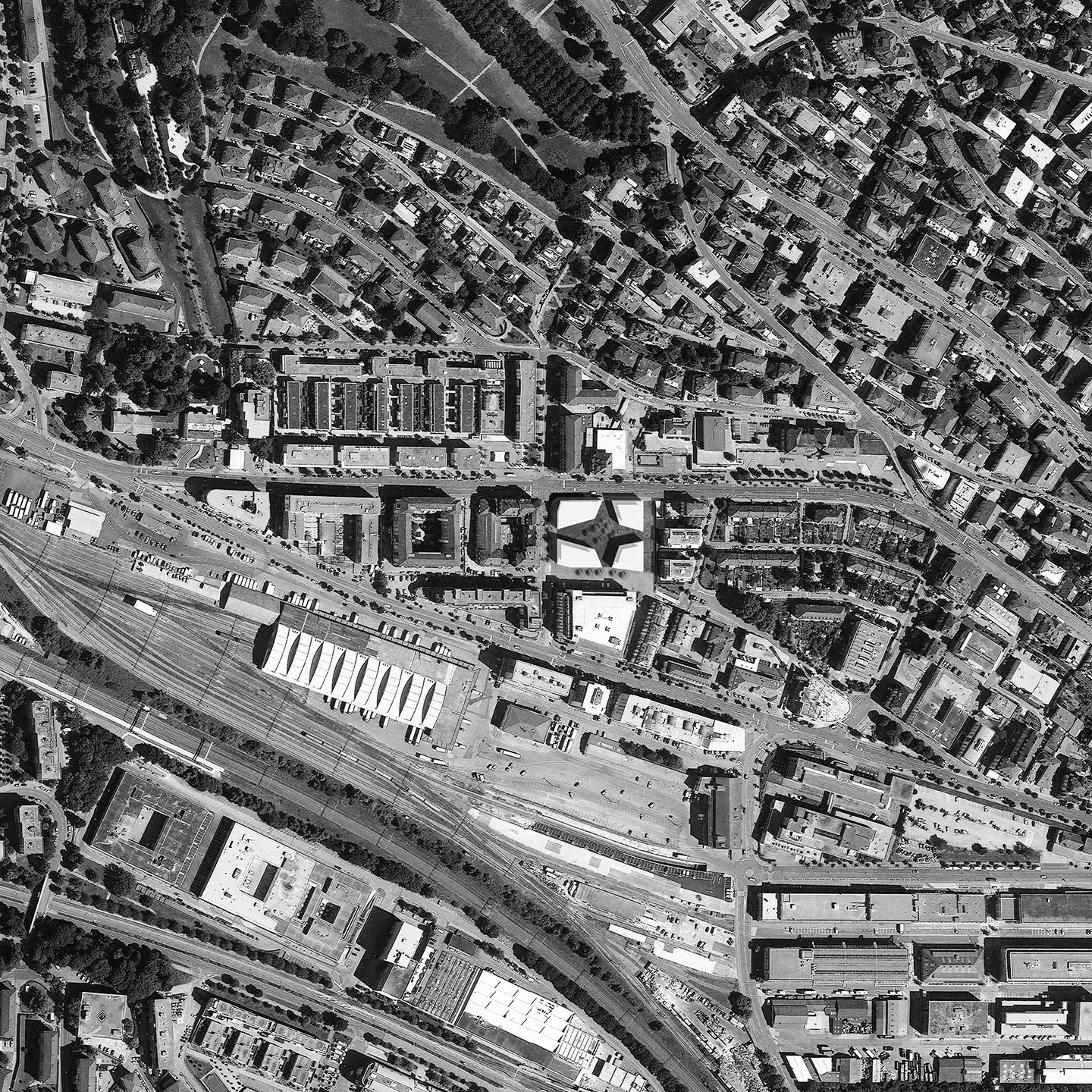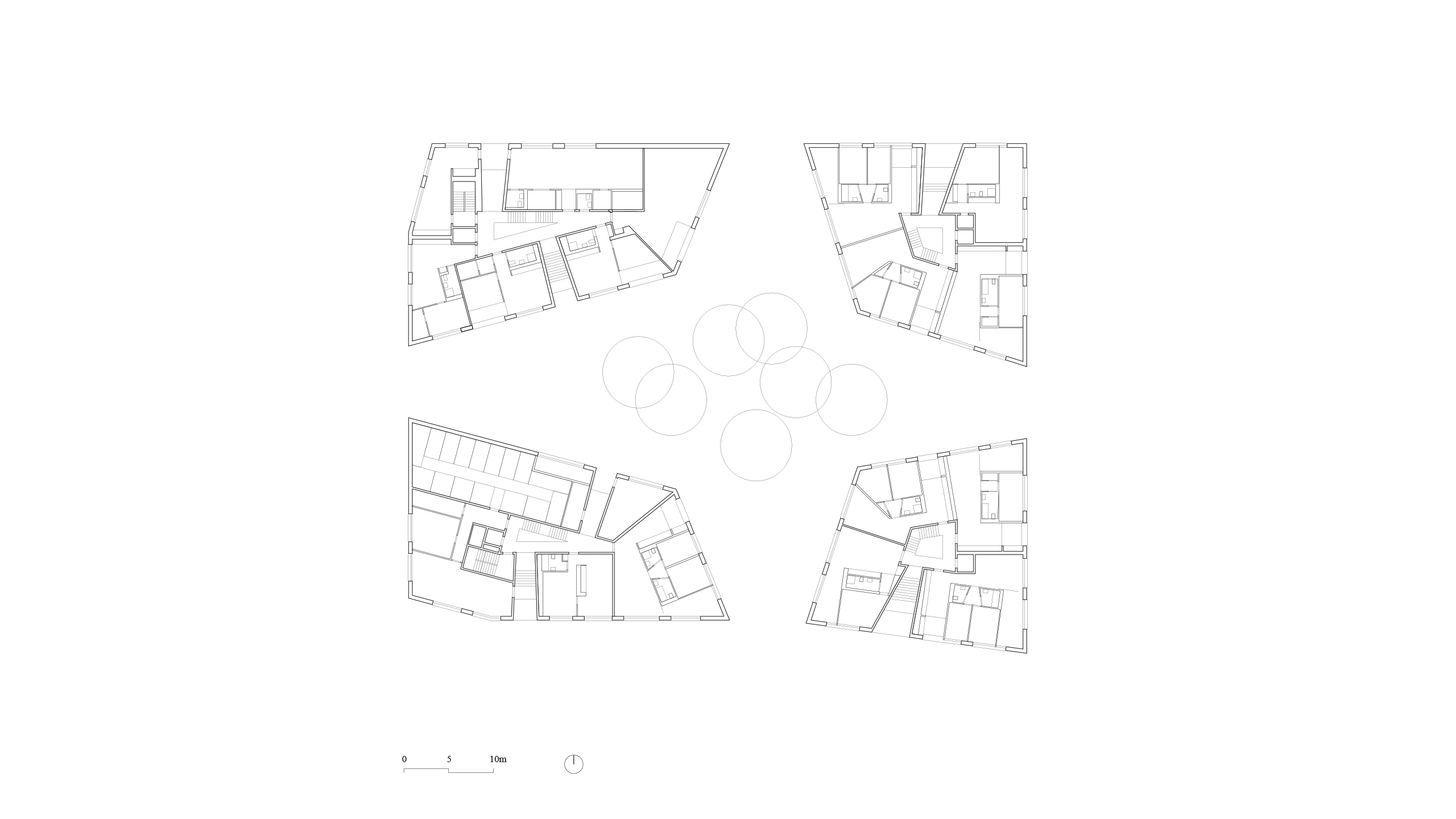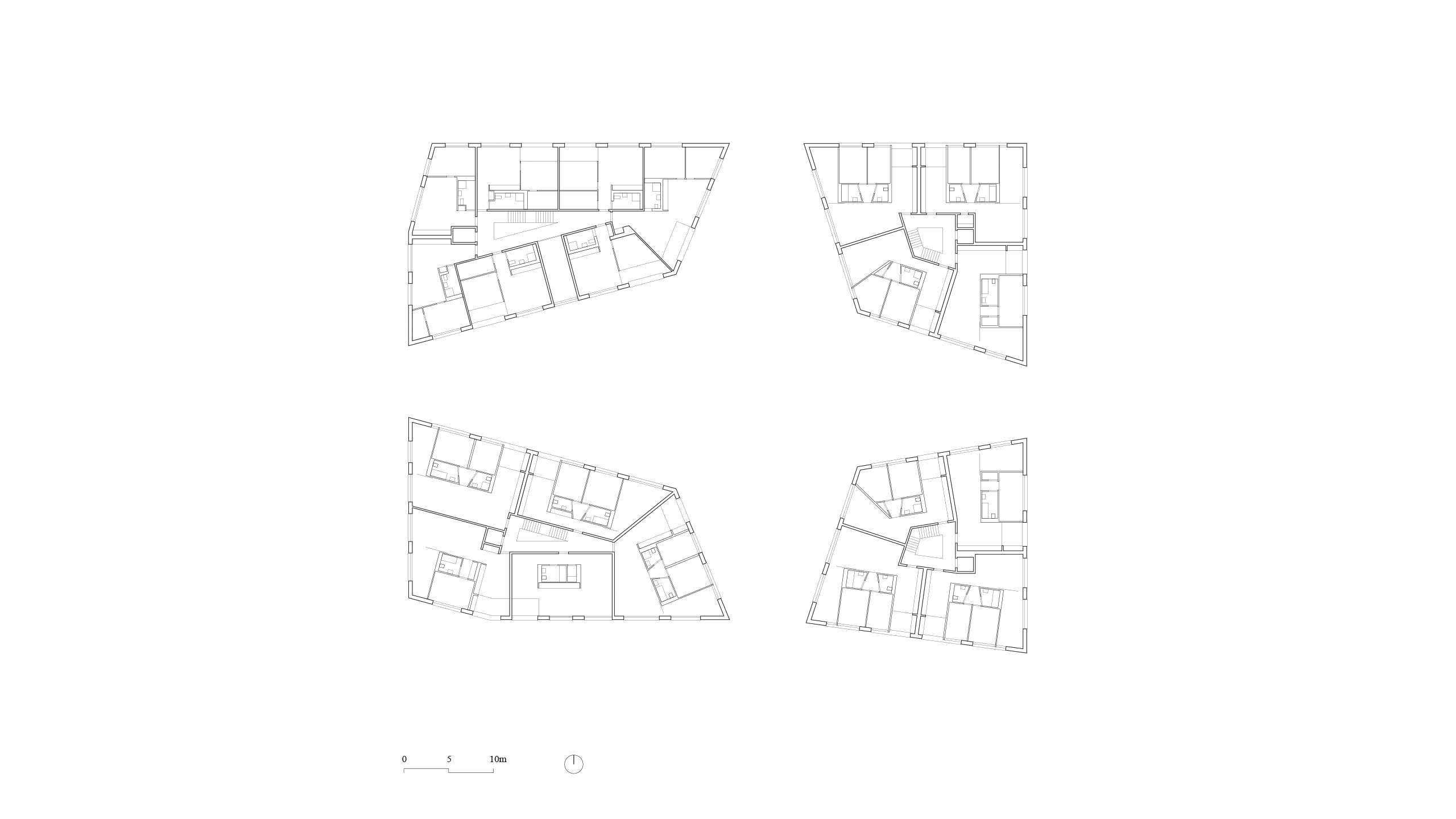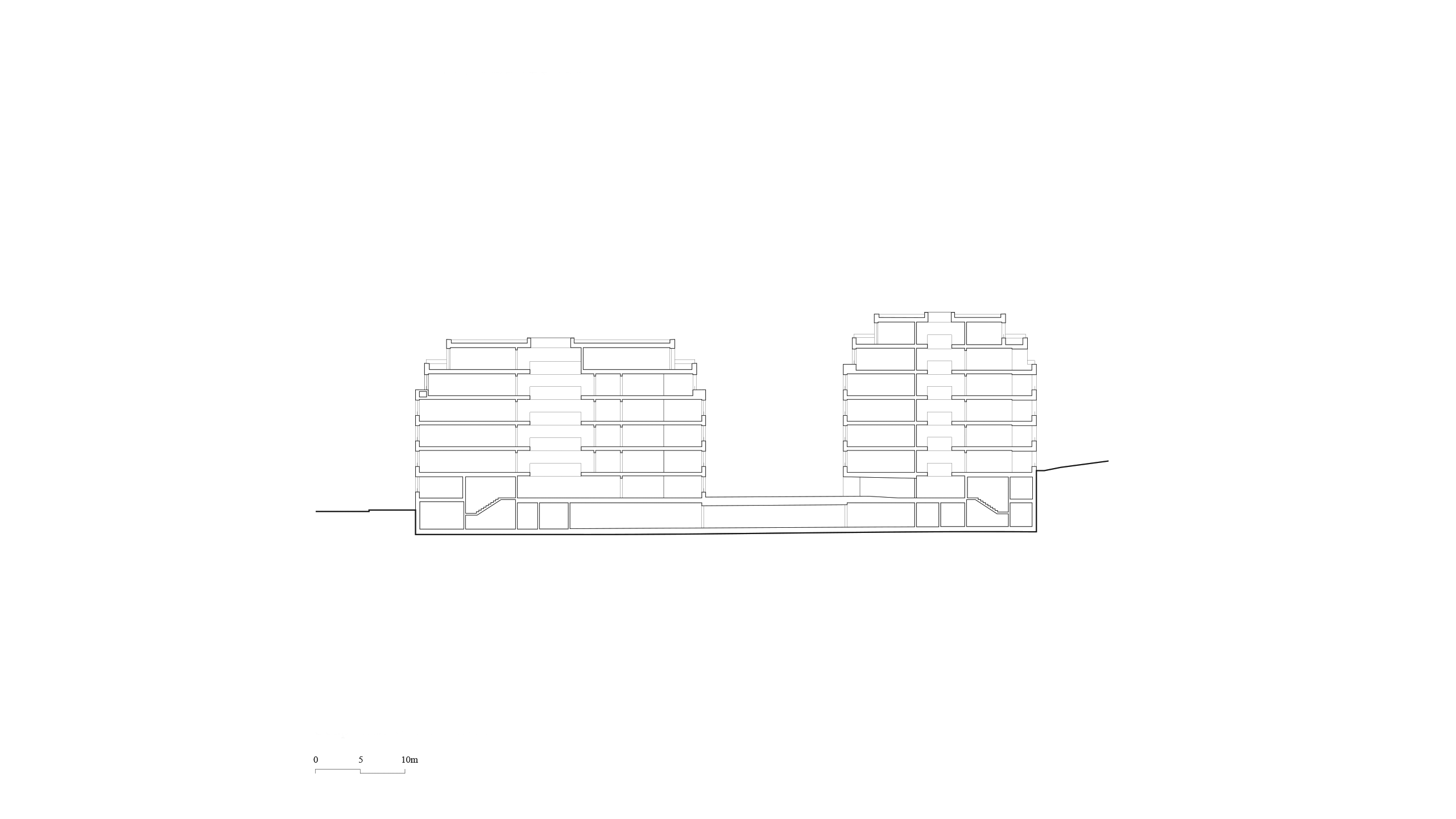 Avenue de Morges
Lausanne, 2009 - 2015

The main aim of the project is to consolidate the urban architecture of the neighbourhood while providing quality living space. The project therefore plays on contrasts: a closed, urban exterior and a greener, more open interior. The powerful geometry of the inner courtyard, which is based on a star shape, unites the four plots.
Protected from the street outside, this green courtyard becomes a convivial area for the neighbourhood. The entrances to the plots are throughways, offering each stairwell easy access to the street or garden and ensuring the use of the courtyard.
The apartments are designed with an open kitchen and living room, each with a different orientation. This dual orientation creates various lighting conditions in the living spaces. Organised in a compact block, the bedrooms are separated from the common areas by means of sanitary areas, ensuring total privacy.
Competition : 1st Prize
Client: Coopérative Cité Derrière
Team: Claudius Fruehauf, Guillaume Henry, Carlos Viladoms, Cedric Ilegems,
Clélie Protière, Joëlle Cruchon, Rachel Mew, Marta Lopez de Asian