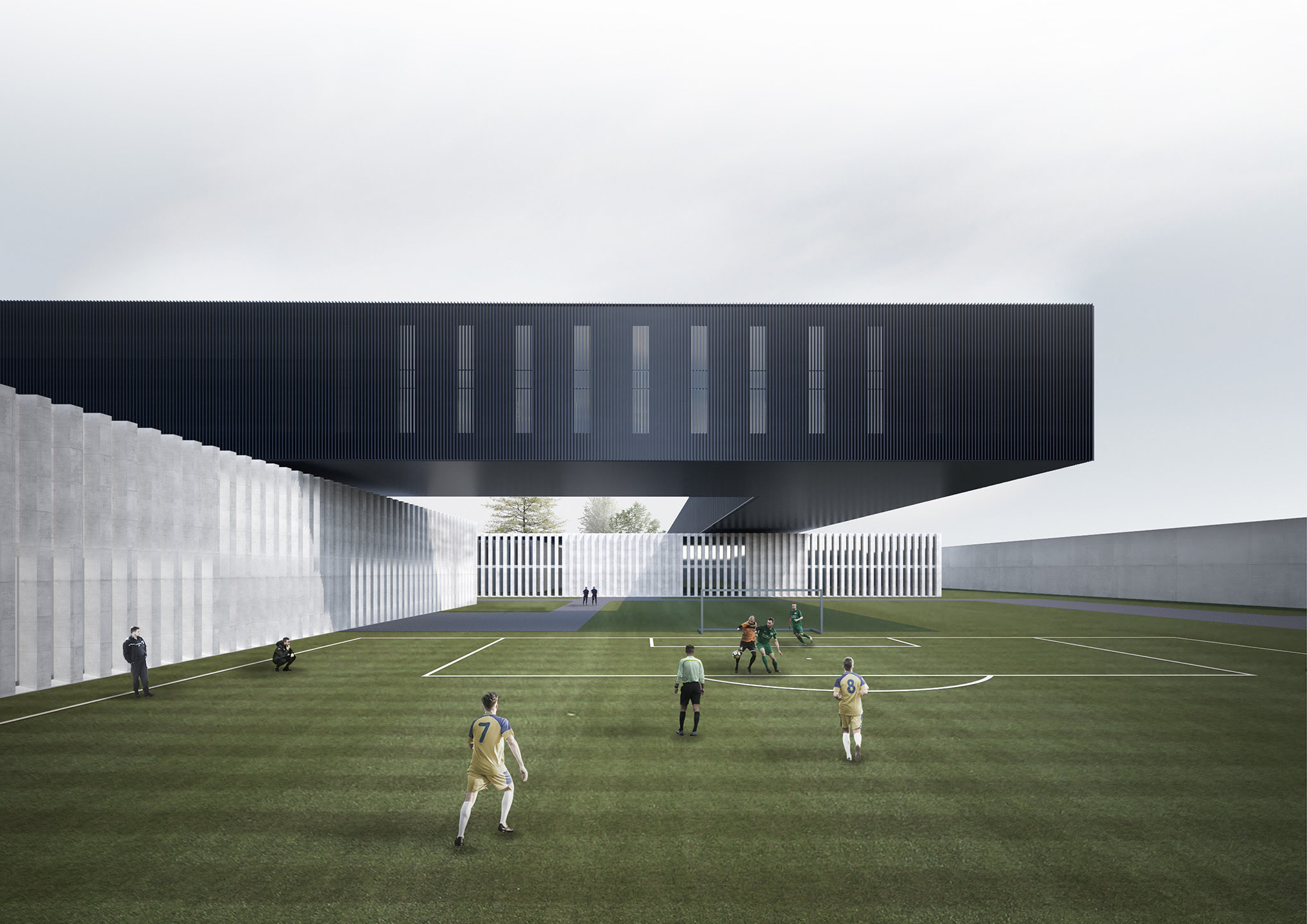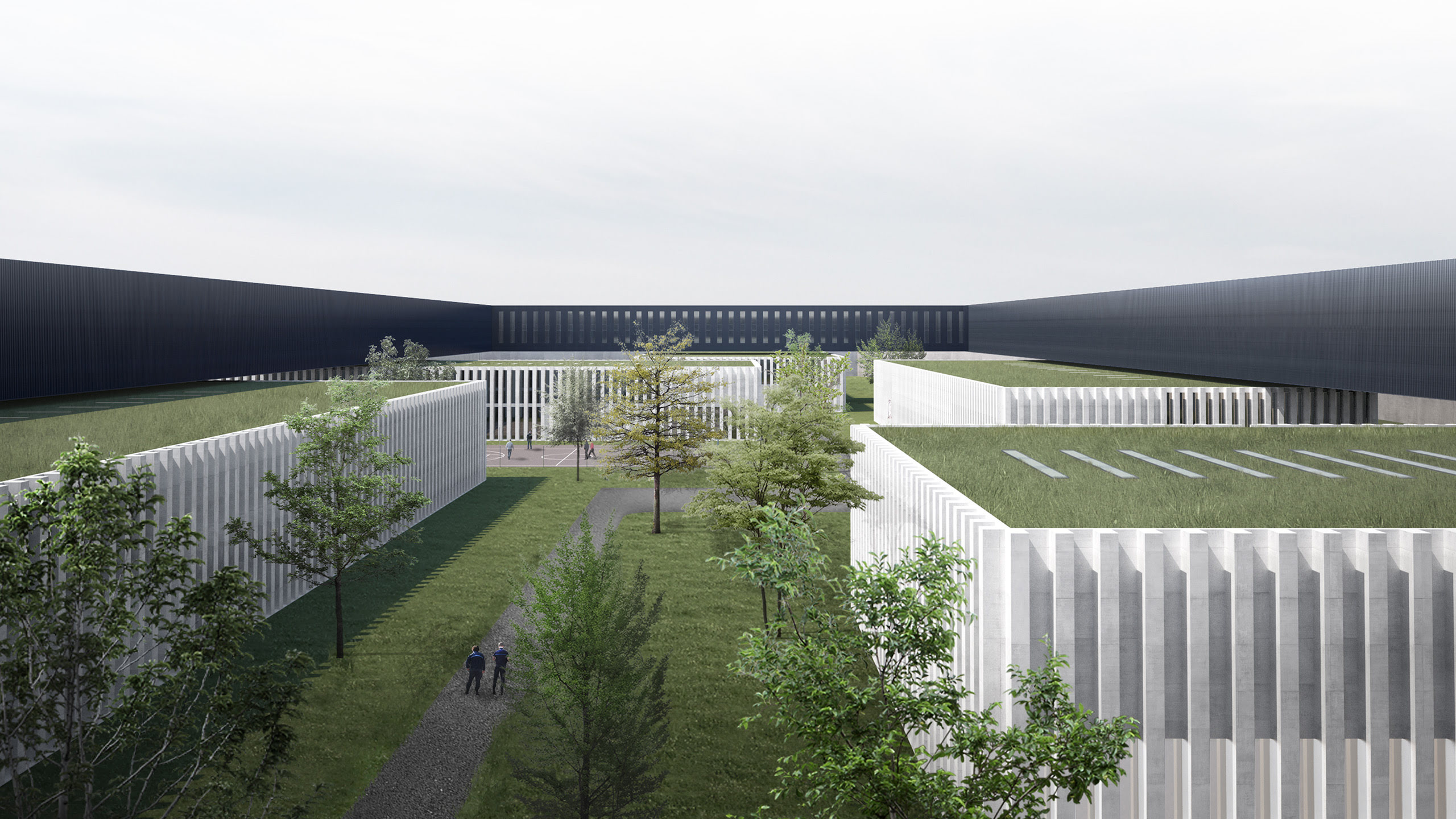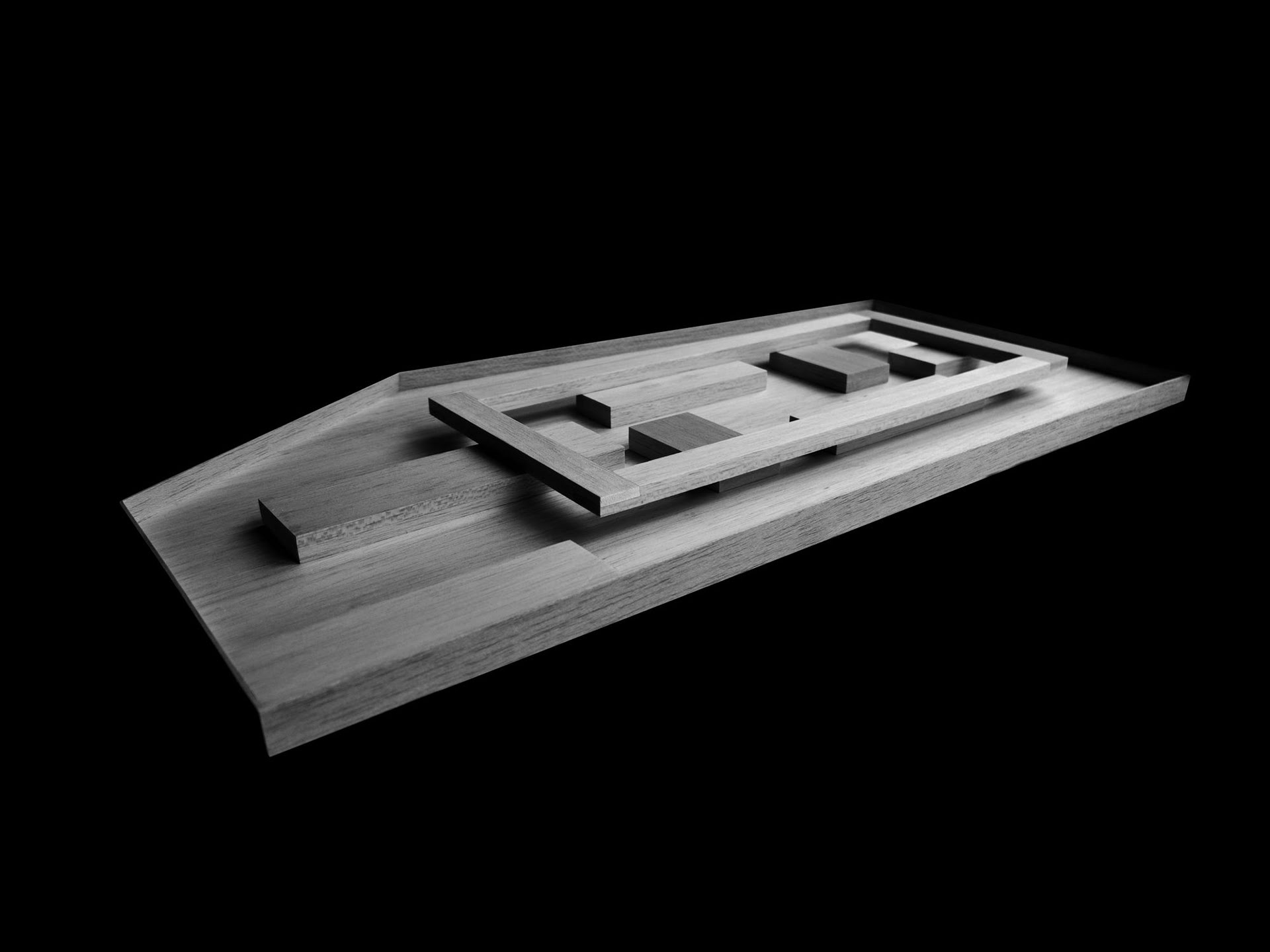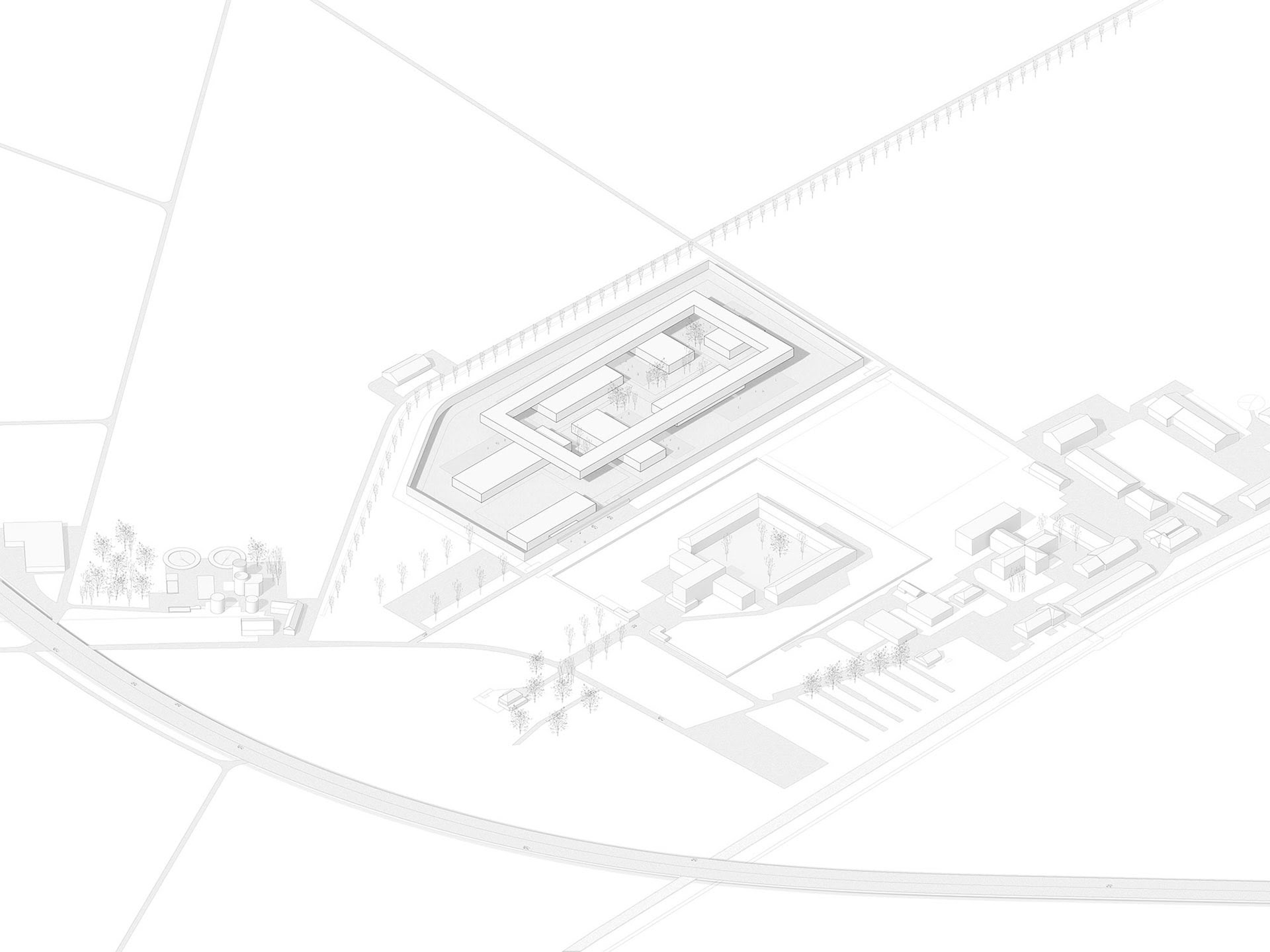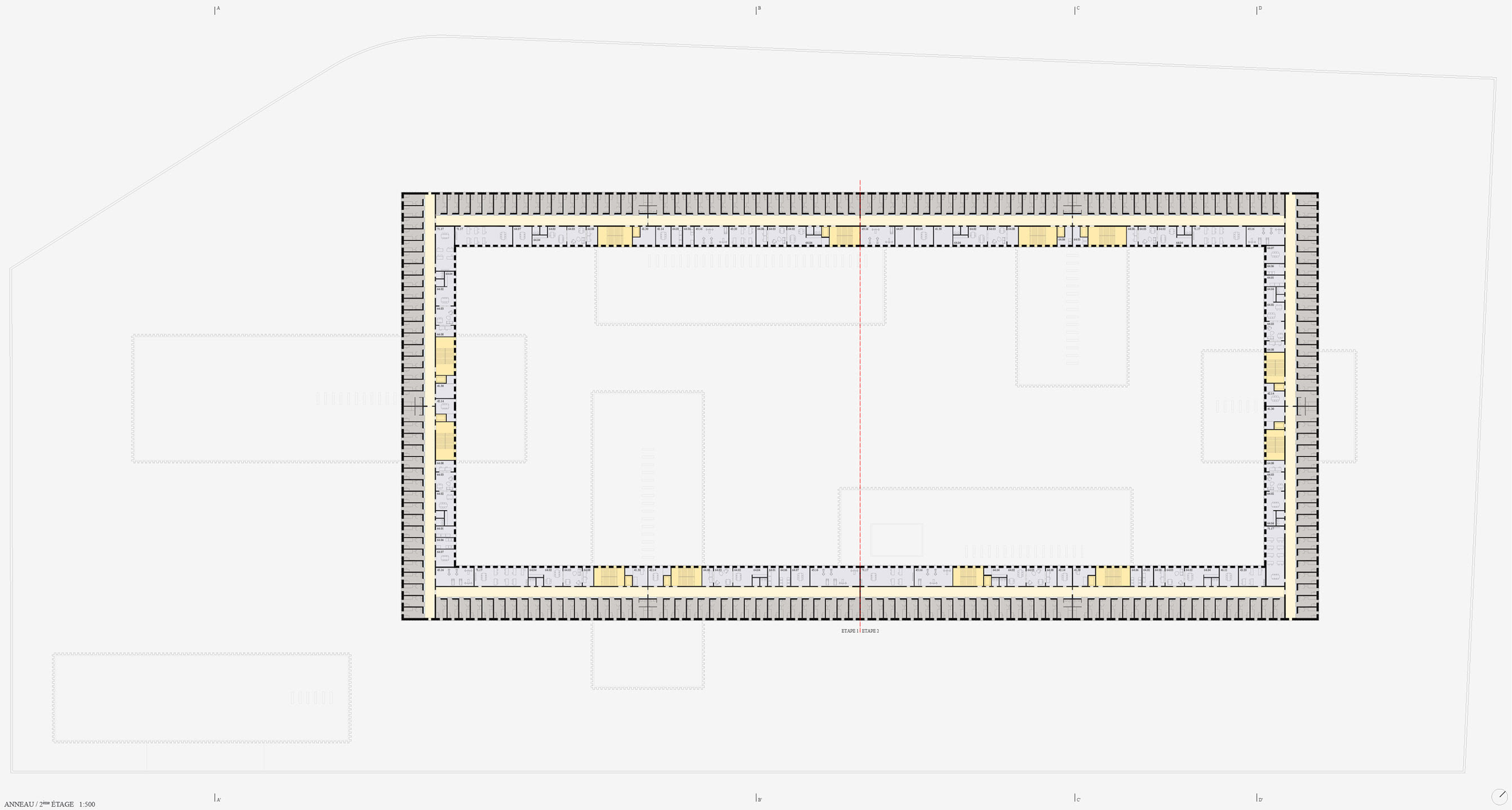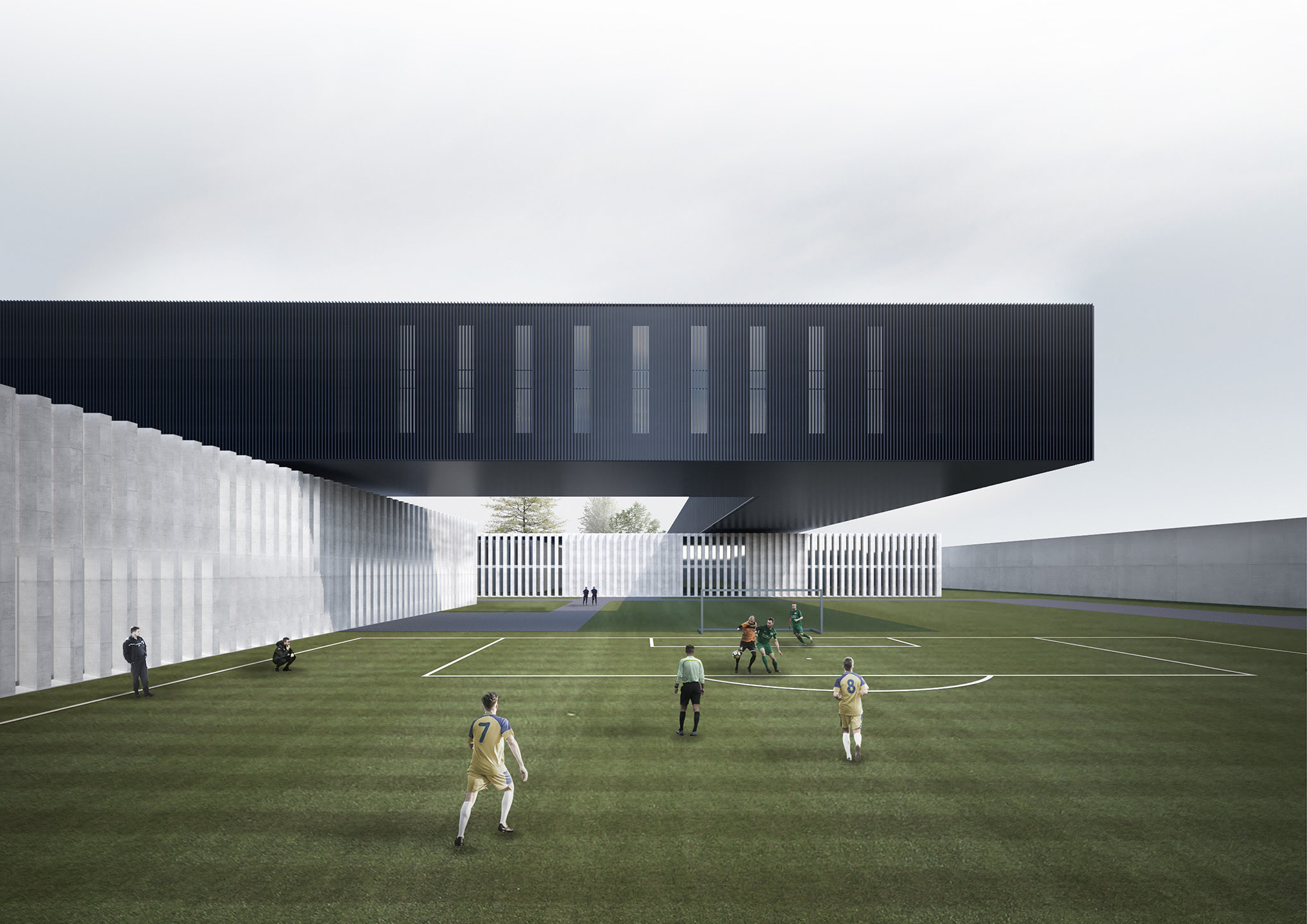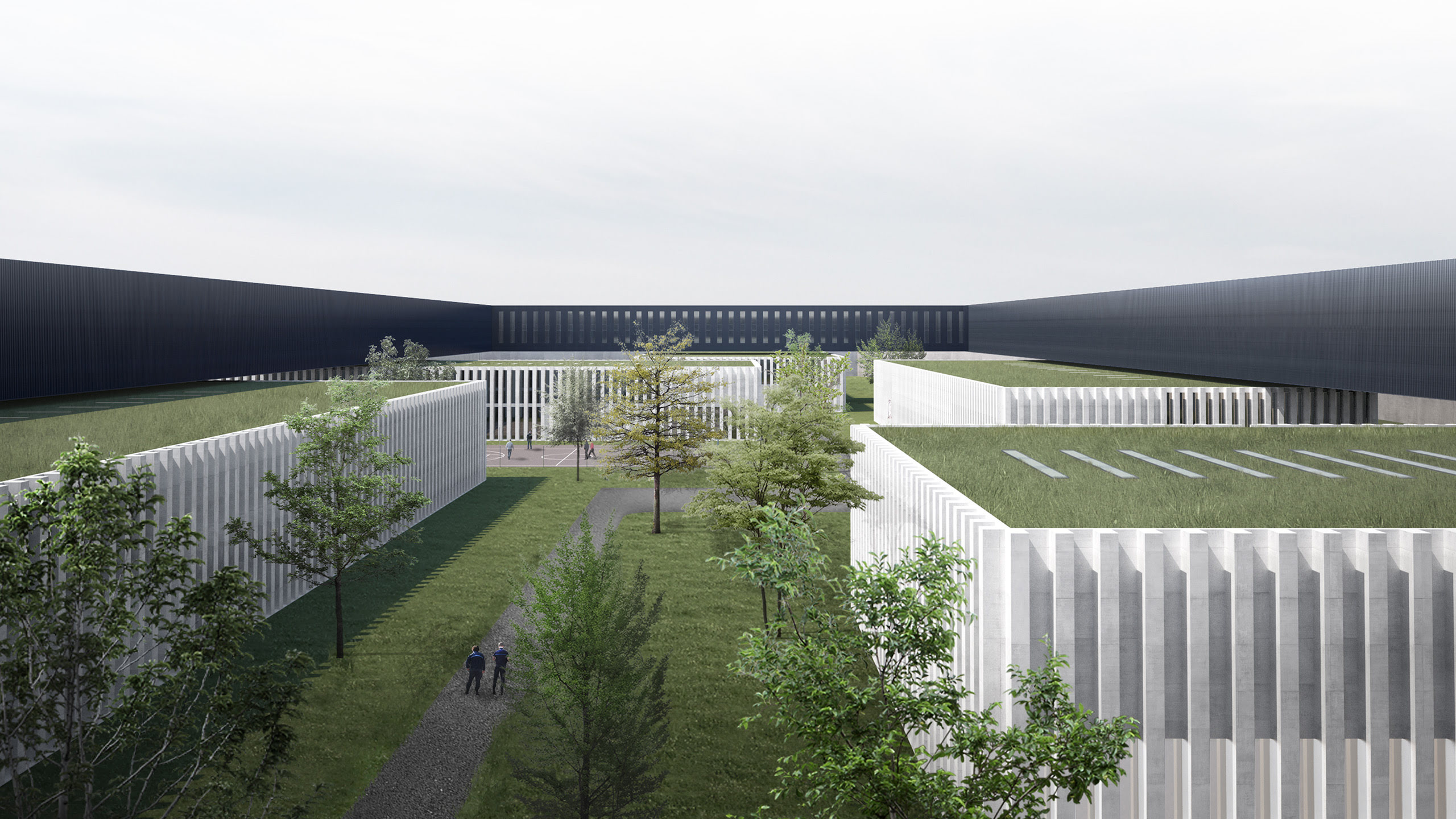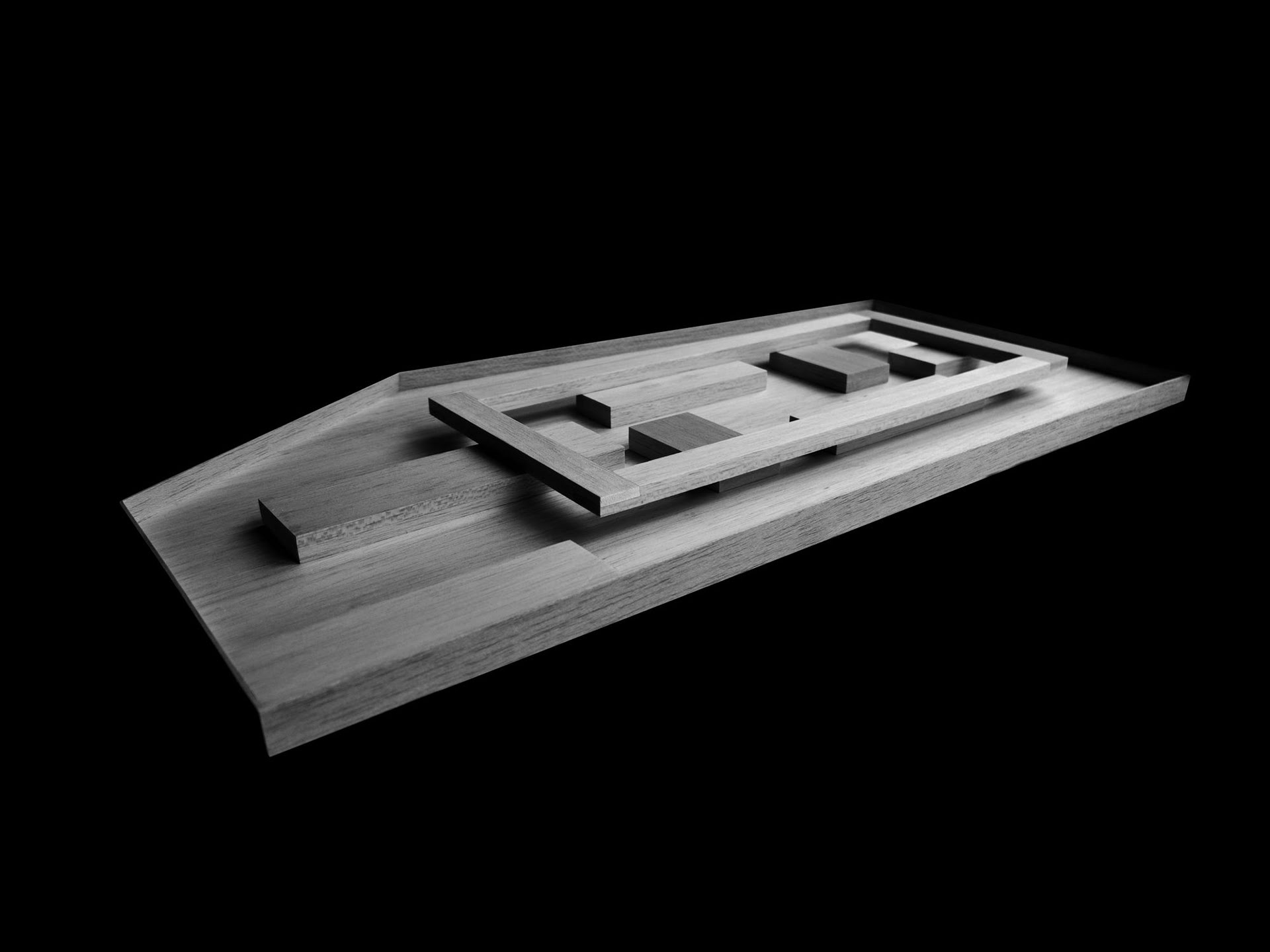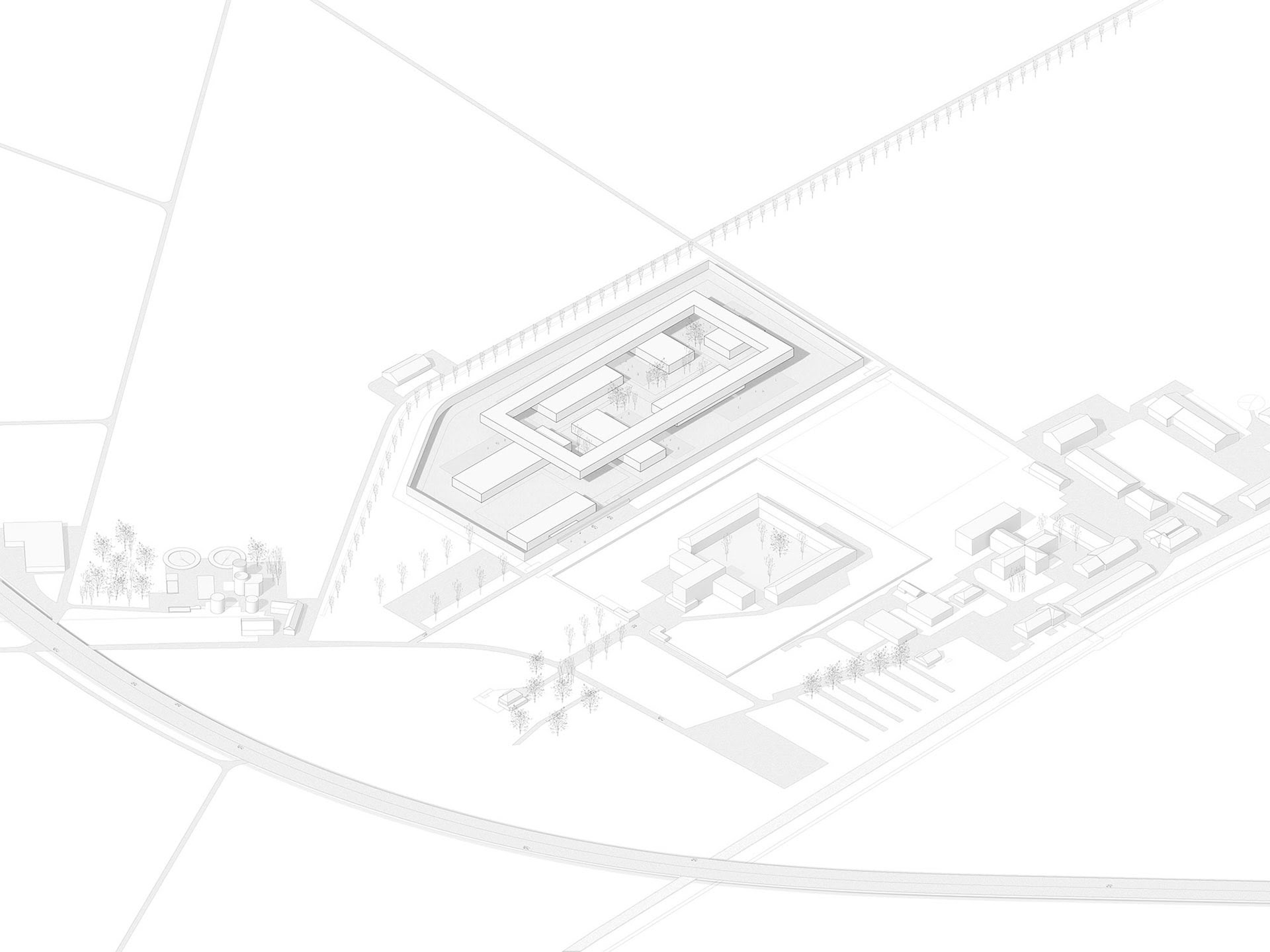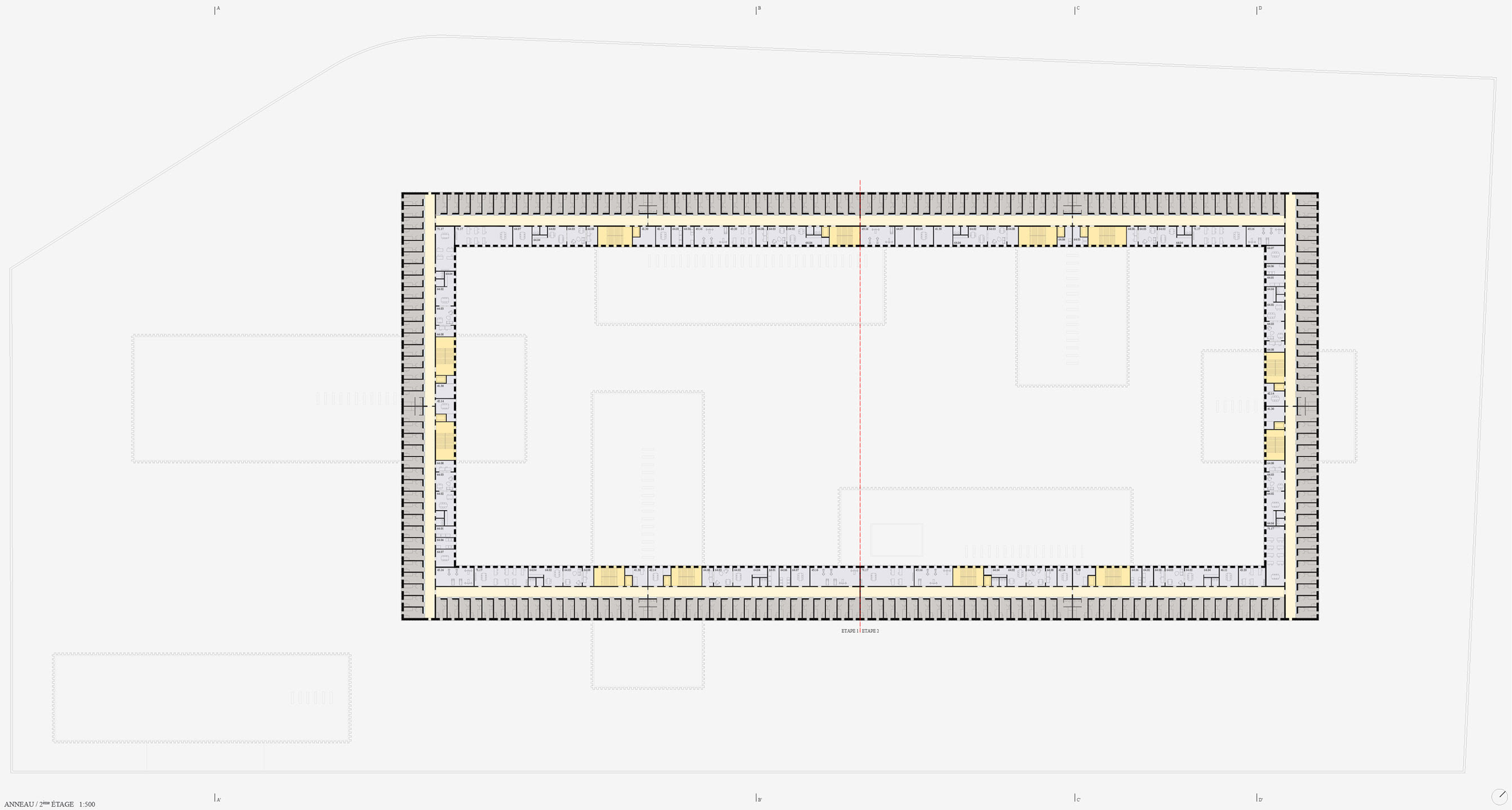 Grands-Marais
Orbe, 2021

The project organizes the program of the new penitentiary establishment of Grands-Marais by the superposition of three distinct typologies of plan. The plastic volumetry of the whole confers to each of these parts an identifiable and programmatically rational character.

The large upper ring orders cells and common areas and seems to float above the site. It allows all the individual cells to benefit from an important view on the landscape. The common spaces, located on the inner part of the ring, gain a view on the courtyard, at the height of the tree crown.
This ring is supported by the buildings hosting the services and collective activities. The masses with specific functions take their reciprocal places and settle in an open compositional order. A vast, asymmetrical and irregular courtyard is thus generated, offering each division a variety of contextual relationships. The scale of the collective and individual spaces is proportioned according to the activity that takes place in them, making them more easily appropriated and apprehended by the people in detention.
International competition: 3rd Prize
Client: Canton de Vaud
Planning: 2021
Team: Claudius Fruehauf, Guillaume
Henry, Carlos Viladoms, Ruben Sousa,
Marc Tarantola, Louis Conforti