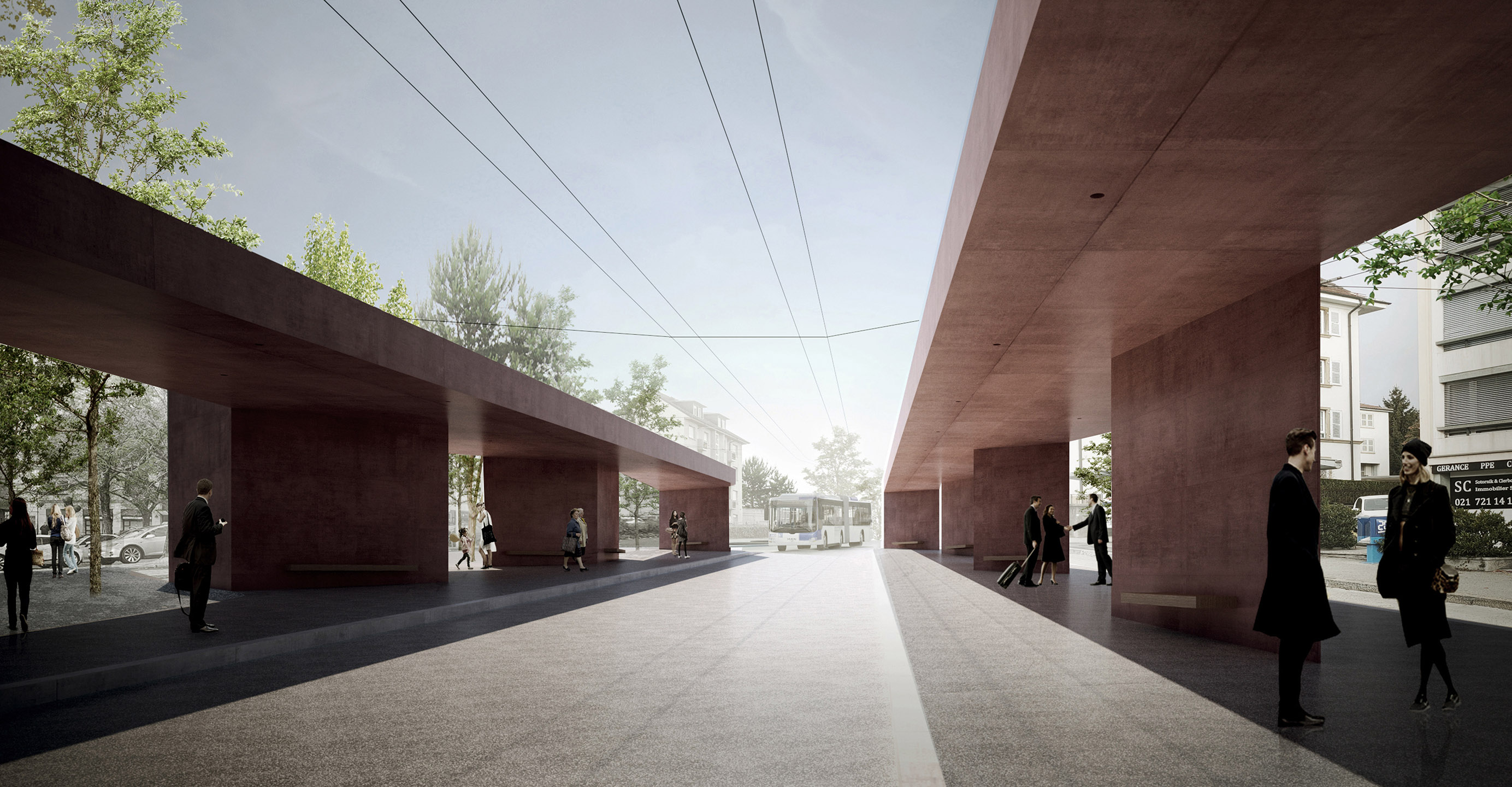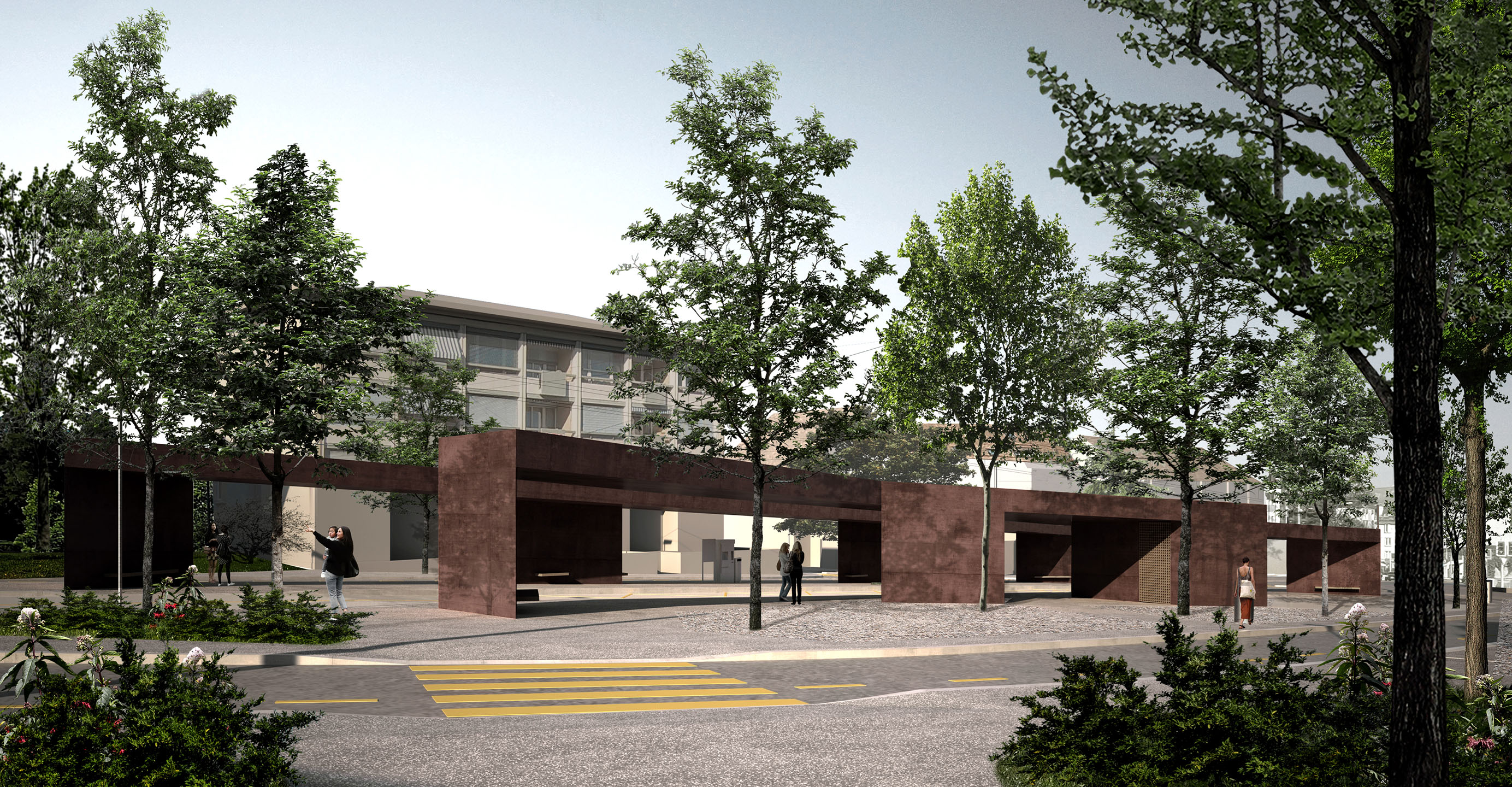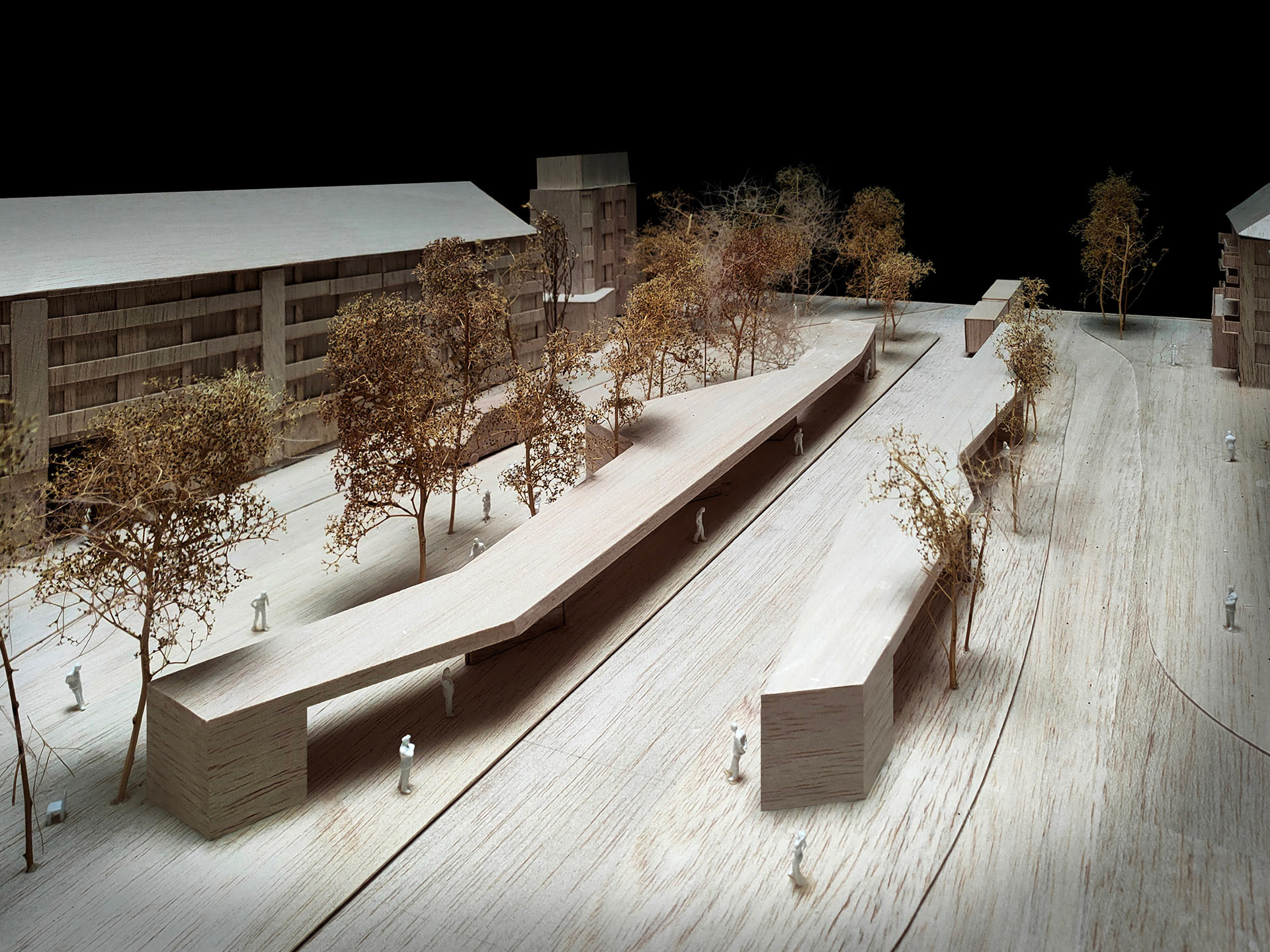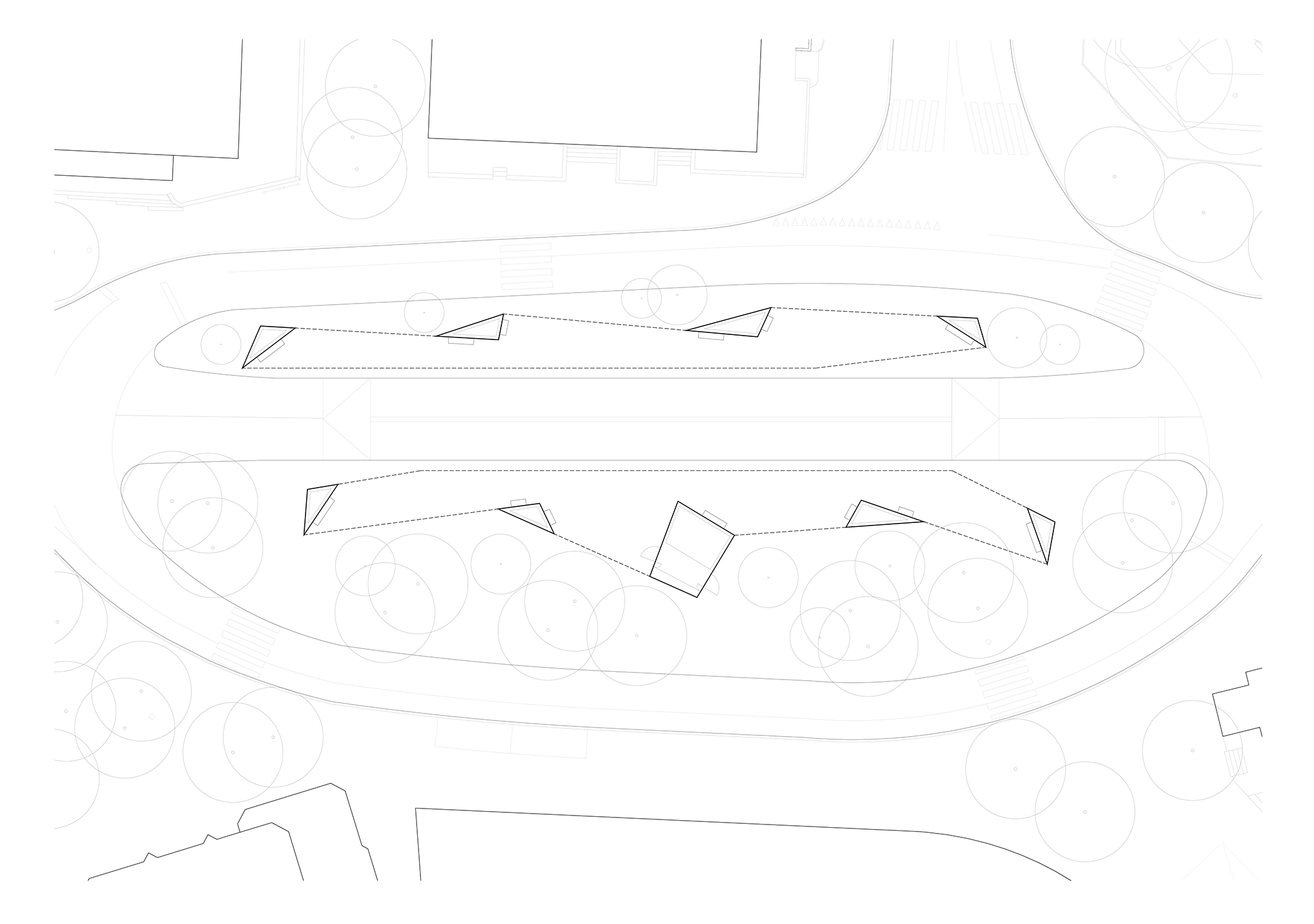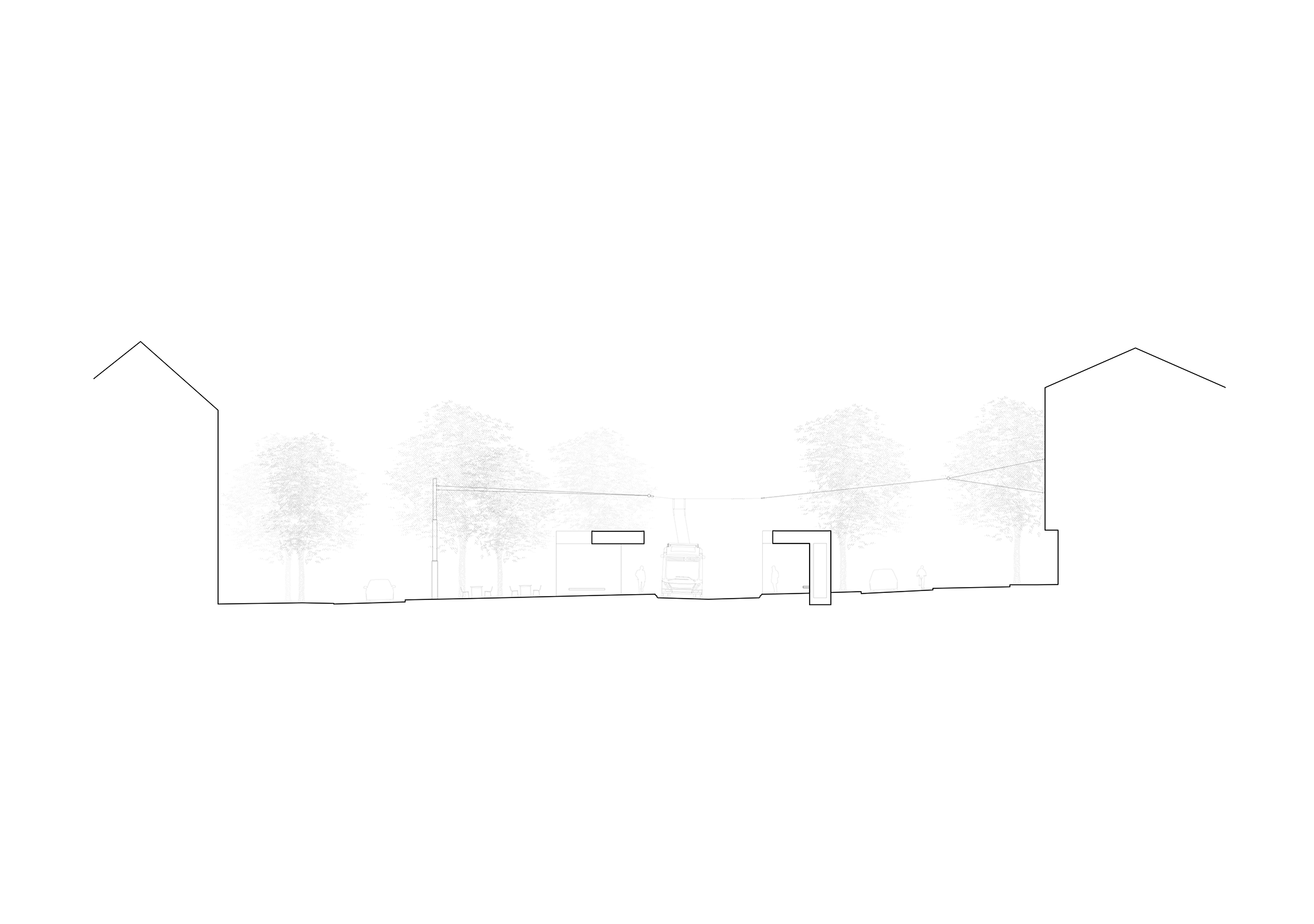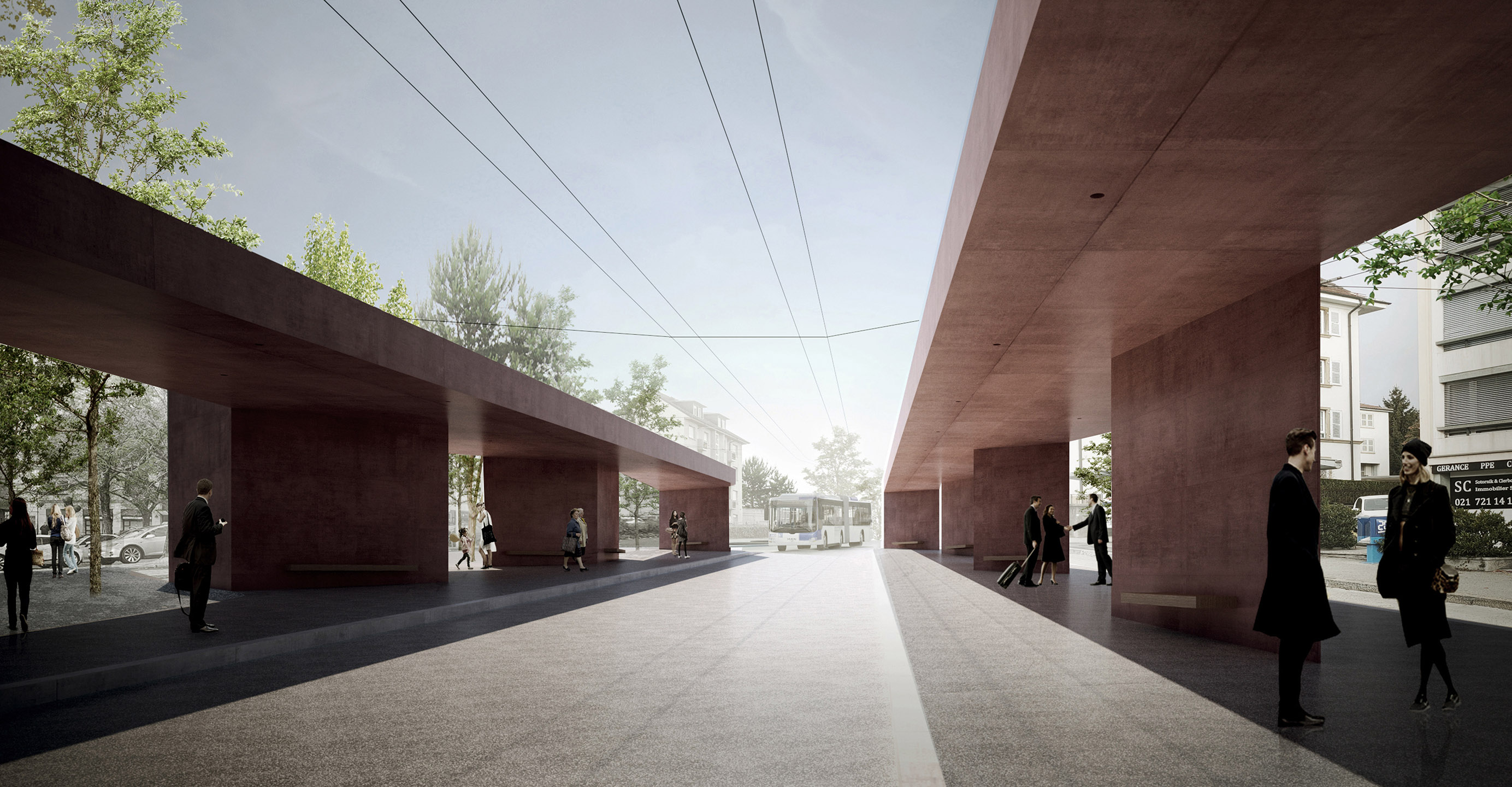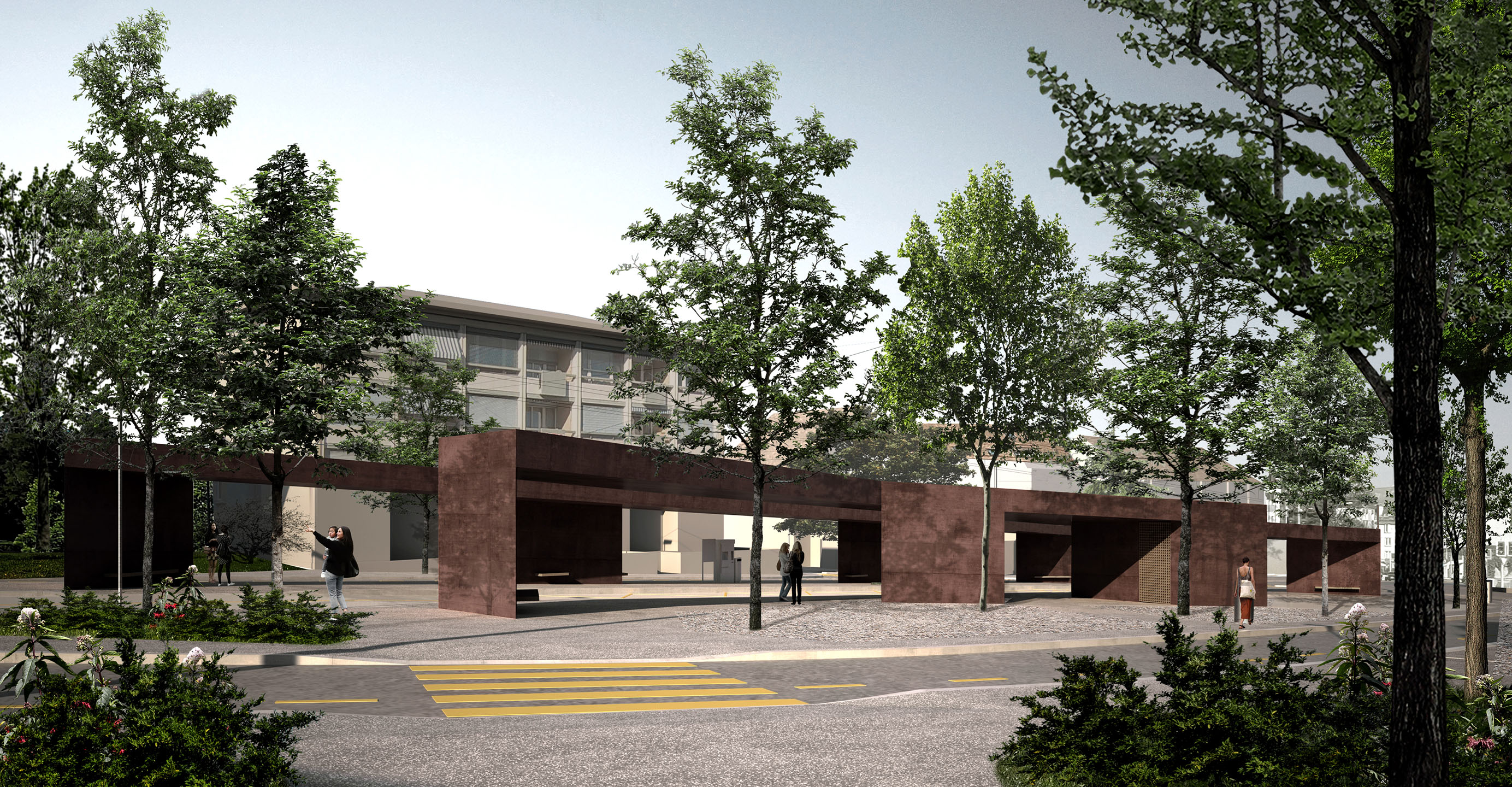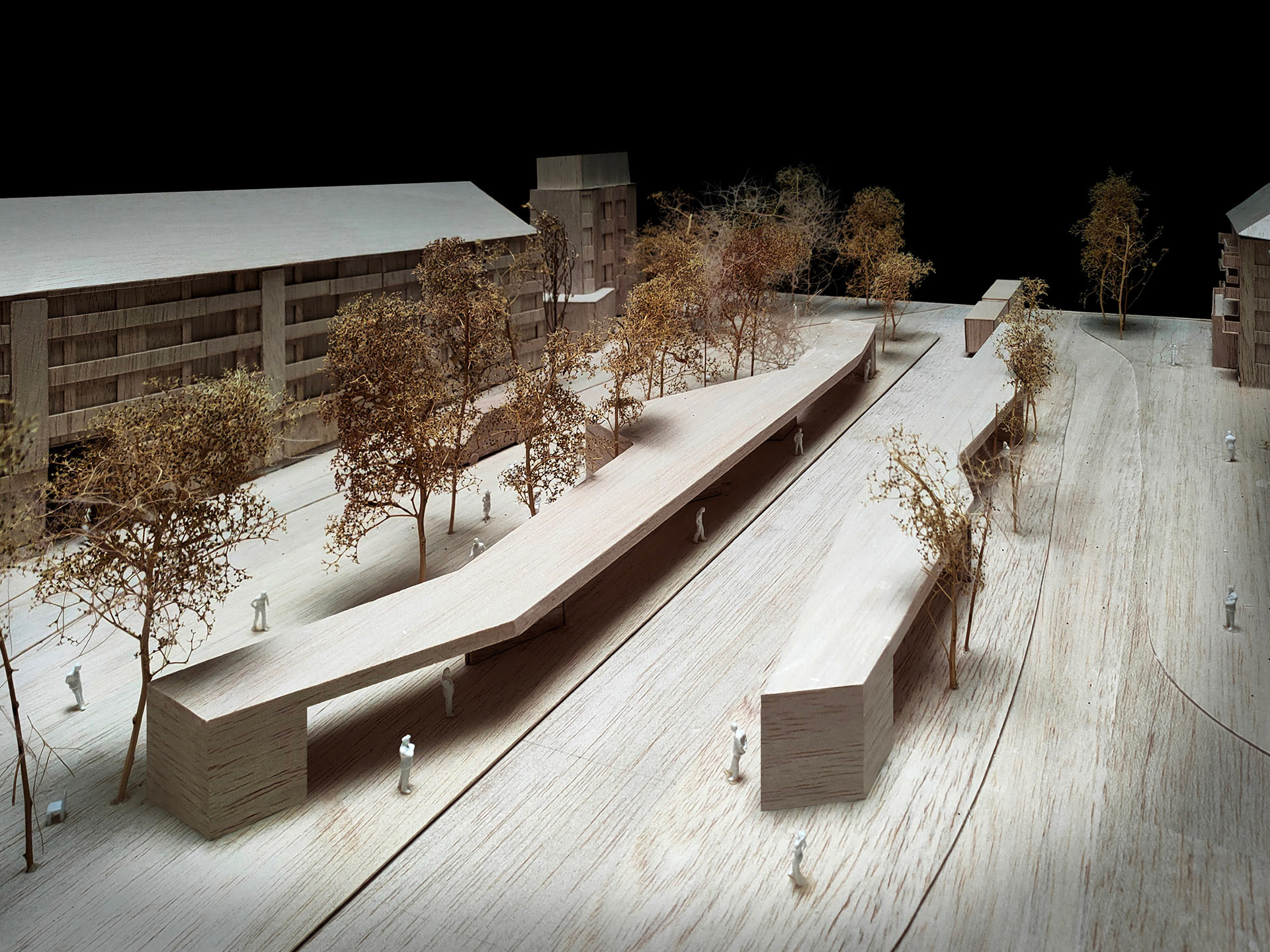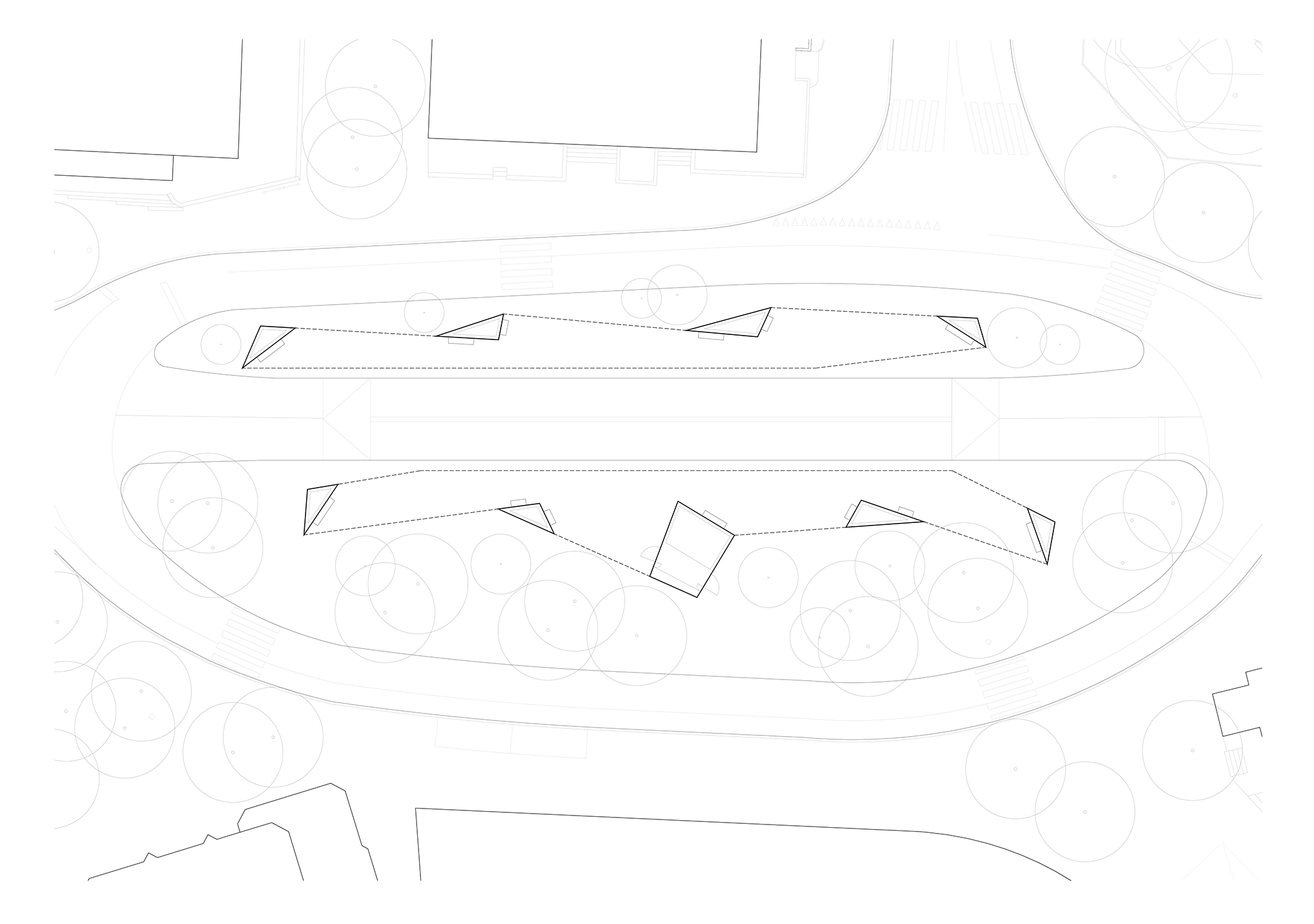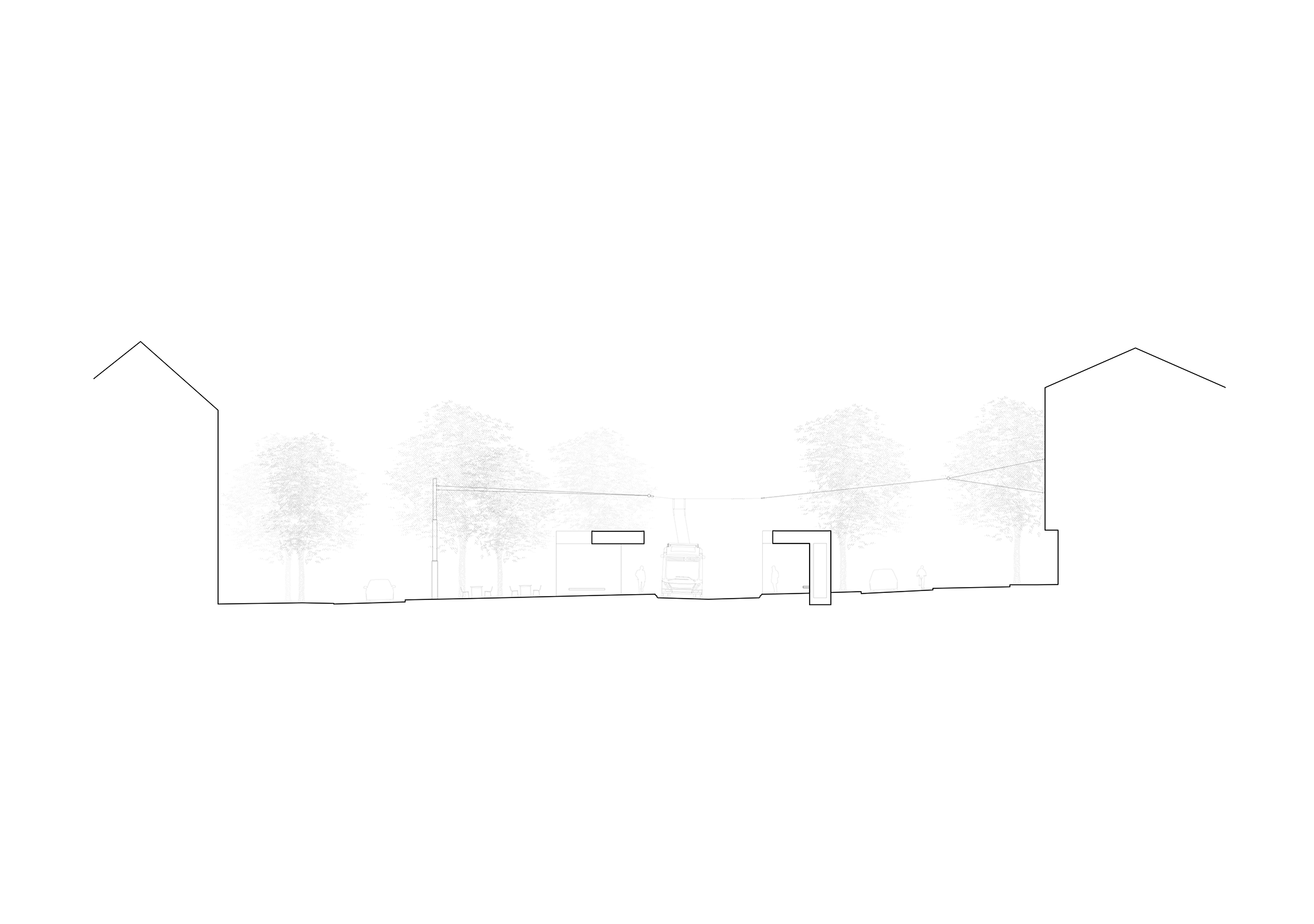 Clegère
Pully, 2020-

The design of the bus shelter on la Clergère square was based on the idea of creating a functional and efficient infrastructure whose purpose is to shelter the users of Lausanne's public transport system. It also contributes to the creation of a square, a landmark, a place that can be appropriated by the inhabitants of Pully.

The shelters fold creating pockets allowing the creation of sub-spaces at the scale of the walker and the user. The pockets also accommodate large trees.
In order to reinforce the identity of the square and its function as a landmark, the structure of the bus shelter is made of red ochre tinted concrete.

Triangular posts with variable geometries receive the solid wood benches. They also allow the flow of pedestrians and offer diversified points of view to users waiting for the buses. The sloping roof slab is located at a constant height of 3.20m from the ground. The green roof ensures water retention and offers the neighbourhood a 5th façade. Concealed in one of the posts, are the public toilets. Two pivoting wooden doors allow access. The doors are permeable to wind and natural light. The signage panels and advertising posters are placed on independent metal supports. They free the bus shelter from any display thus preserving its aspect of mineral sculpture.

Planning and construction: 2020–2023
Client : Ville de Pully
Project manager: Cindy Barraud
Project team:
Vincent Tschanz, Constanta Lupu